Tips for visiting with kids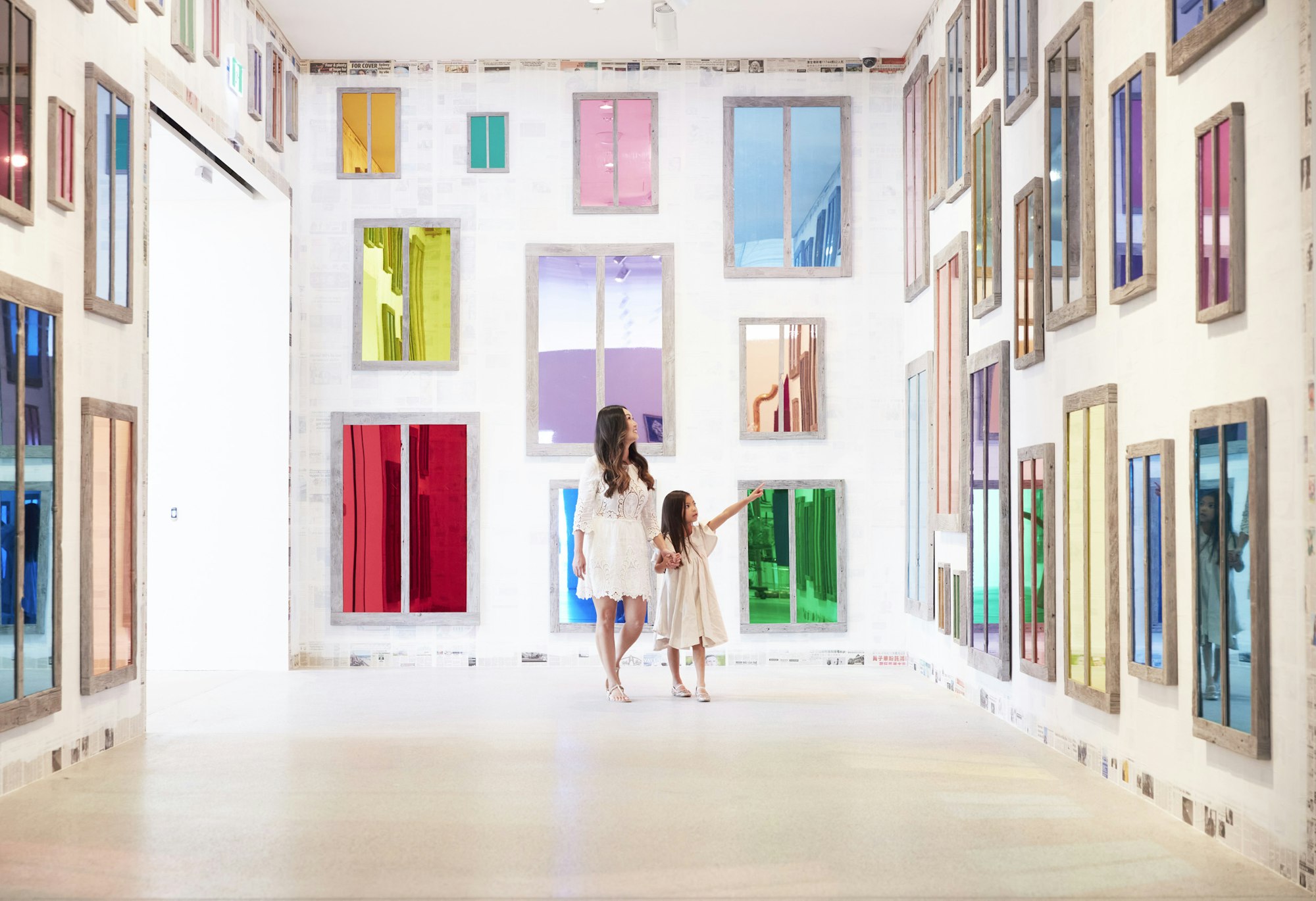 Encourage children to be creative and use their imaginations. The possibilities during a visit at the Art Gallery are endless!
Find out what's on at the Art Gallery of New South Wales by browsing our exhibitions and events or collection artworks on display, and let the children plan the visit with you.

Try not to see too much in one visit. You could choose a theme or topic such as animals, people, colours or objects to focus your journey. Let the children take the lead and be flexible.

Help us protect the artworks. Remind children not to get too close or touch the art so it can be enjoyed by everyone for future generations to come. 

When you arrive, chat with our friendly staff at the welcome desk or welcome hub to find out what activities and resources for children are on offer.

Take rest breaks. Sit together in front of an artwork and take time to look more closely. Visit the cafe or the Gallery Shop or take a break outside. Notice the Art Gallery's architecture, the sculptures and the surrounding gardens.

There are so many ways to enjoy art together. You don't need to know anything about an artwork or artist. You can explore art with your senses, play looking games, make up stories, draw and have fun!
Explore with your senses
What would you see, smell, feel, or hear if you were in the artwork?

Is there anything to eat in the artwork? Does it look delicious?

Imagine the artwork is a piece of music or a series of sounds. What might it sound like?

Imagine the artwork is a person. What kind of person might it be?

Look up close and then far away, what viewpoint do you prefer?
Games to play
I spy.

Find details to count and group together.

Invent a story for the artwork.

Describe what you see. What stands out?

Imagine what the people are saying to each other and role-play their conversation.

Pose like the people in the artwork. How long can you hold the pose?

Test your memory and look closely at the artwork then turn away and try to describe in detail what you saw.

Invent a new title for the artwork.

Who or what would you like to be in the artwork? Why?
Draw …
Your favourite artwork.

The view from a window in the Art Gallery.

People in the Art Gallery.

Shapes and lines from artworks.

What is happening beyond the edge of the frame.

The architecture of different parts of the Art Gallery.