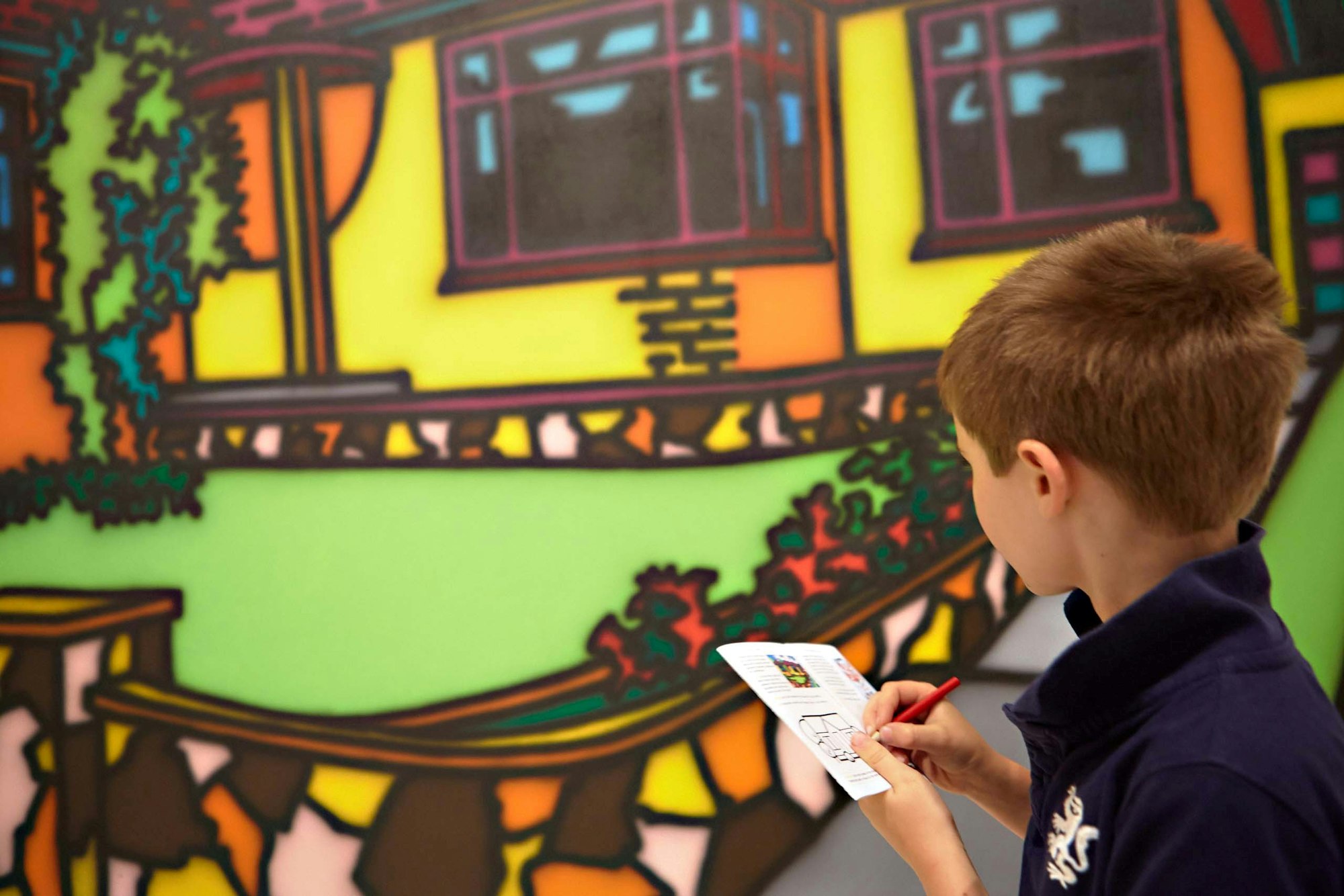 The Gallery has much to offer visitors of all ages – and most of it is free. Entry into the Gallery is free and so are most displays and exhibitions.
For paying exhibitions, children under 5 are admitted free and there are family discounts to our ticketed major exhibitions. For details, see the exhibition pages in our What's On section.
Fun ways for your family to experience art together
When you arrive at the Gallery, drop by the ticketing and information desk on the ground level to find out about our latest free family-focused offerings.
Fold-your-own origami 'chatterbox': This activity sheet is a great way to start a family conversation about any of the artworks in the Gallery that capture your attention, using a favourite kids game.

Children's trails: Featuring a selection of works on display, these little booklets encourage children to draw, write and use their imagination to form their own ideas and responses.

Children's labels: Alongside some artworks in selected exhibitions are specially written labels that encourage young visitors to look closely and discover more in a way that is meaningful for them, with active prompts that develop creative thinking and visual literacy.

Activity sheets: You can take home these instructions and suggestions for hands-on artmaking based on the Gallery's diverse collection and exhibitions.
Many of these are also available online through our exhibition pages or Kids at home, where children can get creative with artist-led projects, artmaking videos and other fun activities.