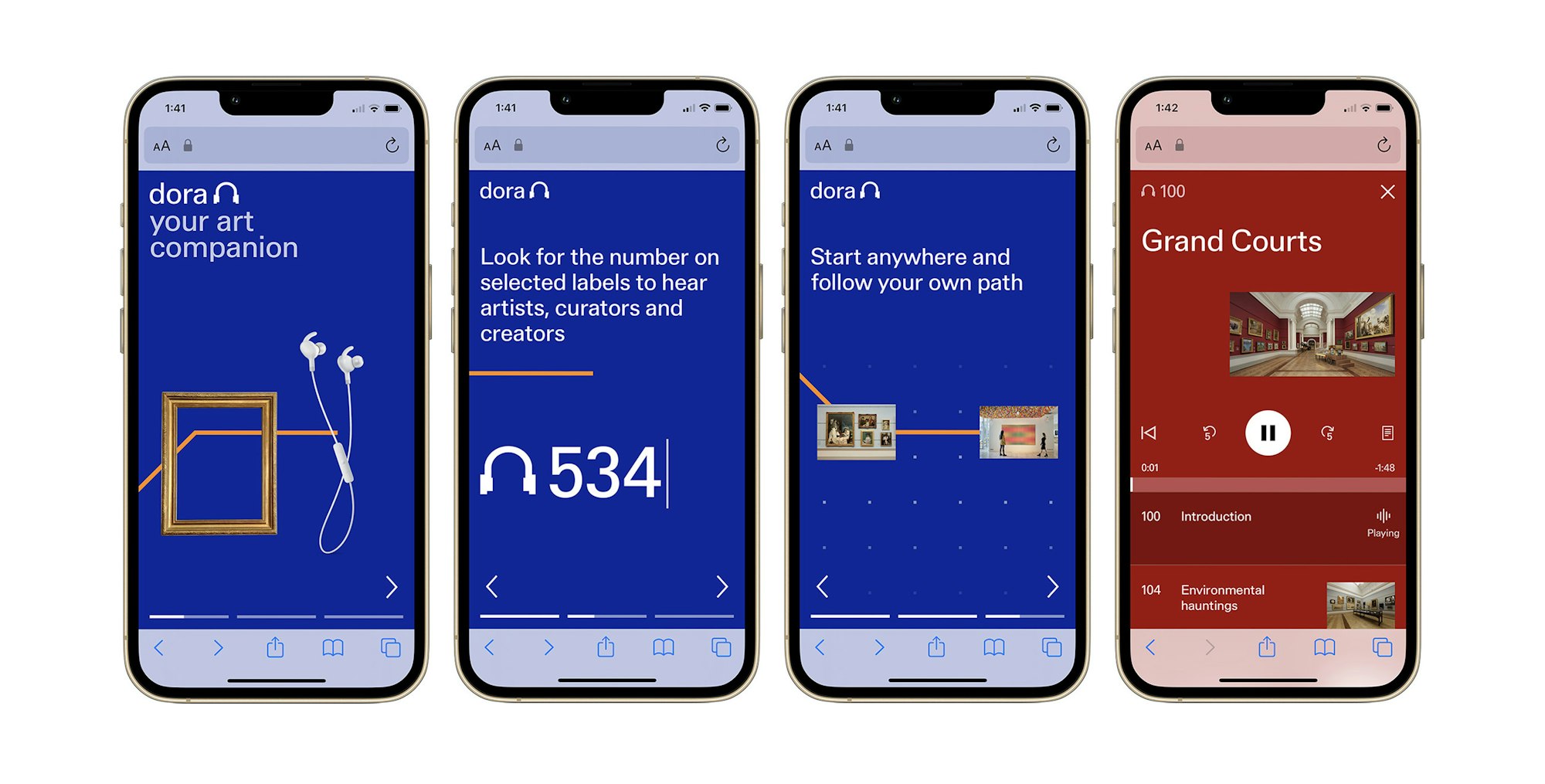 Introducing your art companion
Dora is a web app that allows you to tune in to hear a mosaic of voices and music as you wander our expanded Art Gallery of New South Wales campus.
Named after Dora Ohlfsen, one of the many artists in the Art Gallery's collection, the app celebrates the voice of artists and allows you to find out more about the artworks, landscape and architecture from the creators and our curators.
Start anywhere in the Art Gallery and follow your own path, looking out for numbers on selected labels.
Use the AGNSW public WiFi to access Dora via your own smartphone or mobile device at agnsw.art/dora.
Don't forget to bring your own headphones or earbuds.