Whether you are looking to dine in a restaurant, grab a quick bite or relax over a drink, the Art Gallery of New South Wales offers a range of options.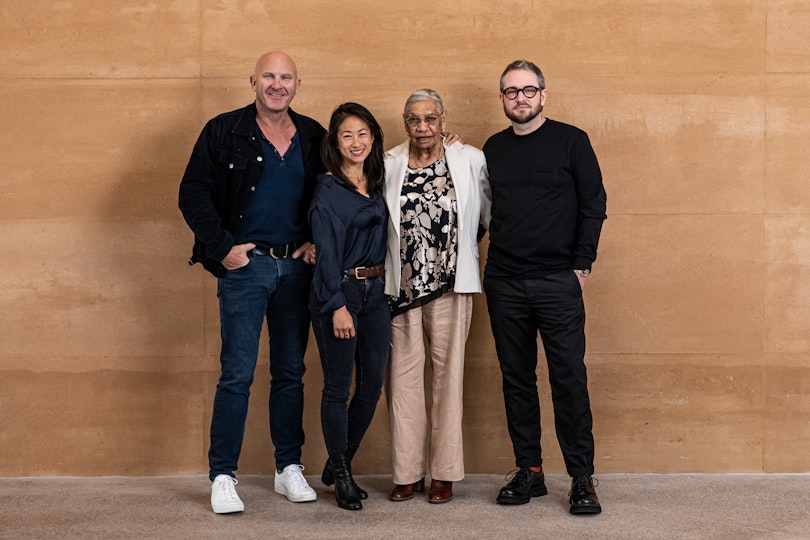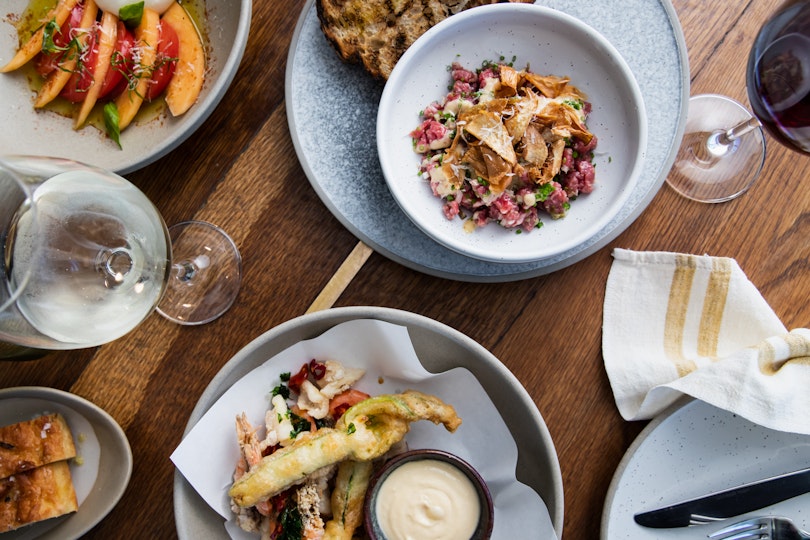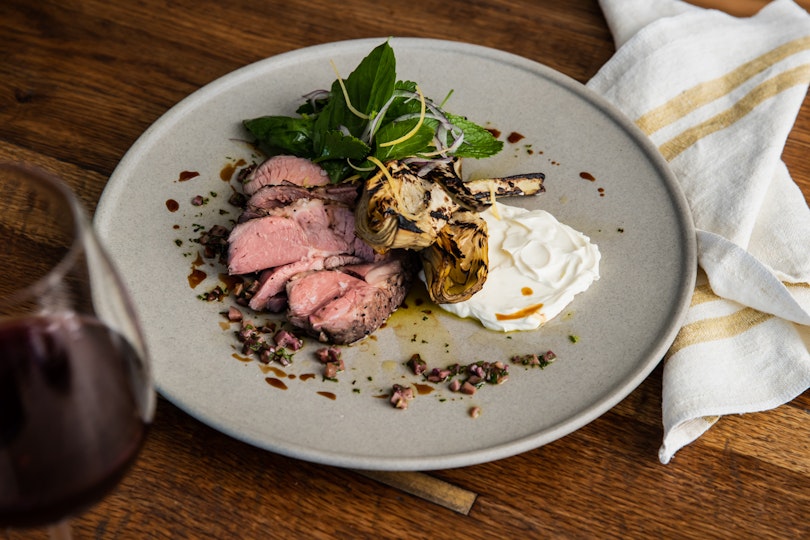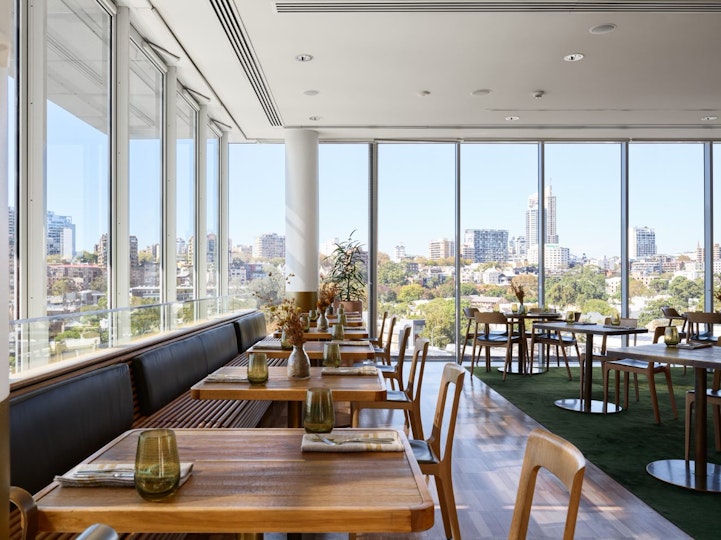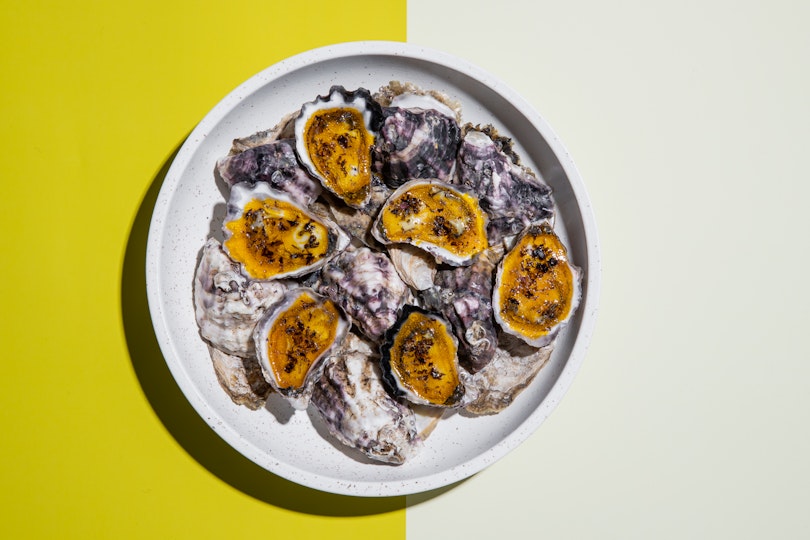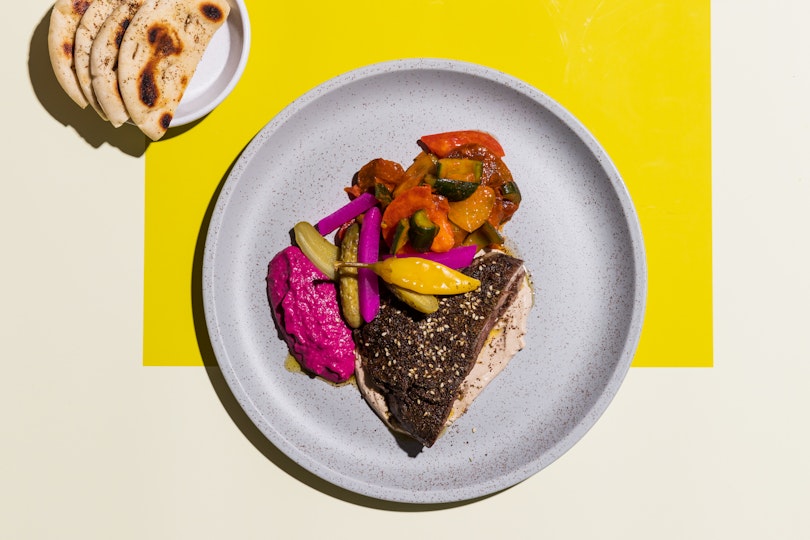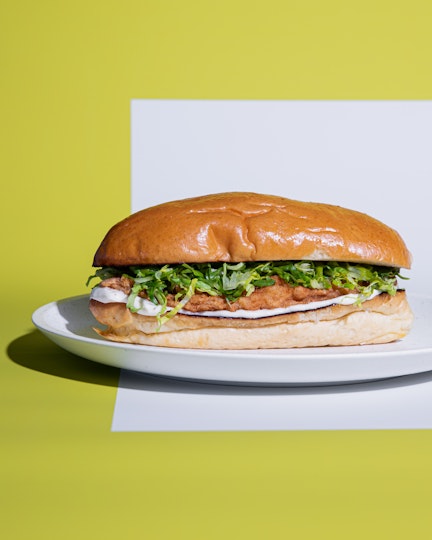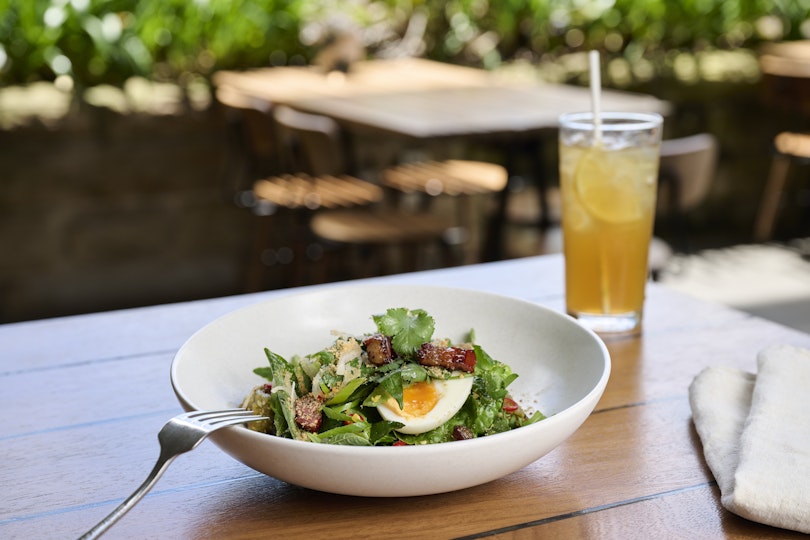 With our partners The Fresh Collective, we're excited to be working with renowned Australian chefs Matt Moran and Clayton Wells as well as Indigenous Elder Aunty Beryl Van-Oploo in our new kiosk, with special menus in the Gallery Cafe from Palisa Anderson and Mindy Woods.
You'll find eating and drinking options both in our original building, now known as the South Building, and our new building, known as the North Building.
South Building
The Art Gallery Restaurant, Crafted by Matt Moran

The Art Gallery Restaurant, Crafted by Matt Moran, provides a unique all-day dining experience in one of Sydney's most stunning dining rooms. Reflecting chef Matt Moran's signature style, the restaurant showcases locally sourced produce and premium Australian meat and seafood through a light, Mediterranean-inspired menu guided by the seasons. Brunch is served on weekends.

Located in the existing building, ground level

Tuesday – Sunday 11.30am – 4pm
Also Wednesdays 5–10pm

Tel 02 9225 1819

For more information and reservations:
Crafted by Matt Moran website

The Gallery Cafe

This beautiful light-filled space offers a casual dining experience in a relaxed environment. It is a perfect stop before or after you enjoy our exhibitions. The cafe serves a selection of dishes suitable for all-day dining, including pastries, cakes, snacks, salads and sandwiches complemented by a selection of coffee, soft drinks, wine and beer. The food is fresh, homemade where possible, and showcases seasonal produce from local community-focused producers and artisan suppliers.

The Gallery Cafe works in collaboration with Two Good, with all profits from the sale of Two Good items going directly to support women who have been victims of domestic violence.

Located in the existing building, lower level 1

No bookings

Daily 10am – 4pm and until 9pm Wednesdays
North Building, open from 3 December 2022
MOD Dining by Clayton Wells

MOD Dining by Clayton Wells is a light-filled, all-day relaxed dining experience from one of Australia's most exciting chefs. The menu reflects multicultural Sydney, offering creative, edgy and culturally diverse dishes using Australia's best produce. Sit down and enjoy a contemporary culinary experience with colourful, innovative fare.

Located in the new building, lower level 1

No bookings

Daily 10am – 10pm (last orders 9pm)
for opening celebrations (3–11 December 2022)

Daily 10am – 4pm and until 10pm Wednesdays
from 12 December 2022

For more information:
MOD Dining website

Espresso bar

A perfect spot for a quick break is the espresso bar, which serves espresso coffee, water and a selection of freshly baked pasteries, muffins and cookies.

Located in the new building, lower level 2

Dine in only. No bookings

Monday–Friday 9am – 3pm
Saturday–Sunday 9am – 5pm
for opening celebrations (3–11 December 2022)

Monday–Friday 9am – 3pm
Saturday–Sunday 10am – 3pm
from 12 December 2022

Kiosk

Our new kiosk is a commitment to celebrating and educating about native Australian ingredients and Indigenous culture. It offers takeaway food and beverage options for visitors to the Art Gallery. Each item on the menu, curated by Indigenous Elder Aunty Beryl Van-Oploo, features native Australian ingredients.

Welcome plaza (outdoors)

Monday–Friday 9am – 3pm
Saturday–Sunday 9am – 5pm
for opening celebrations (3–11 December 2022)

Daily 9am – 3pm
from 12 December 2022