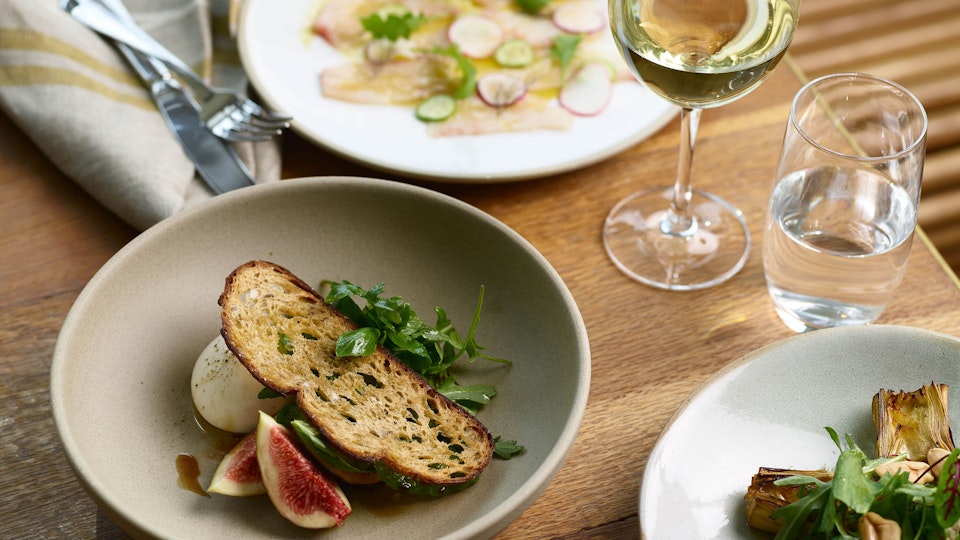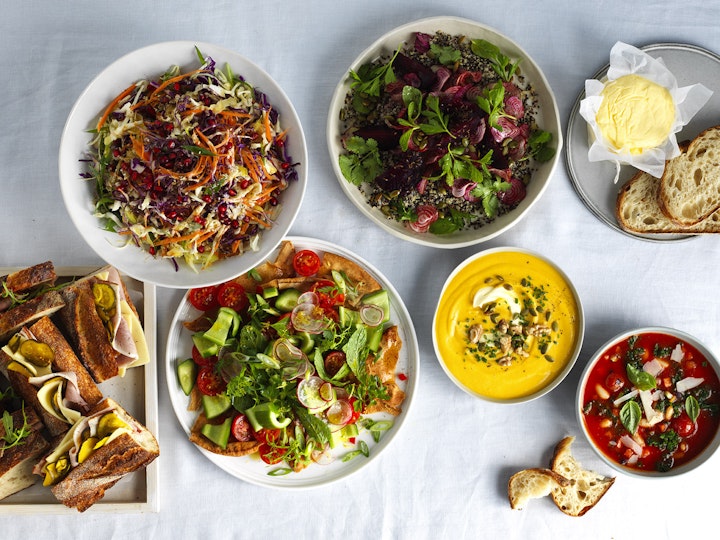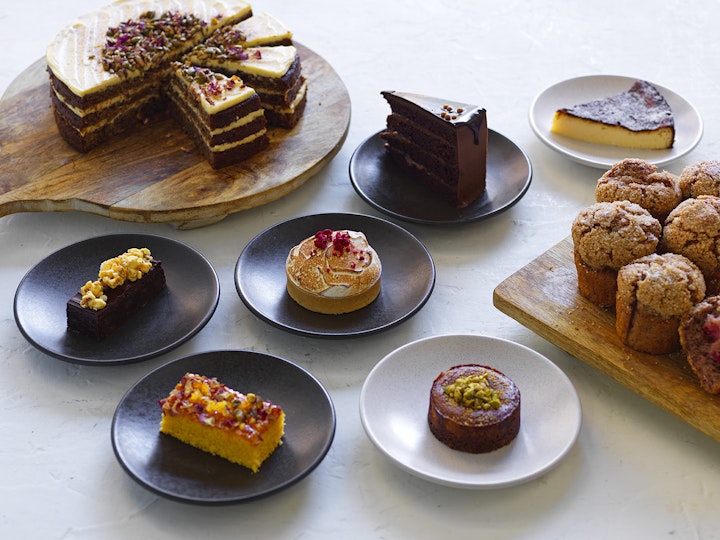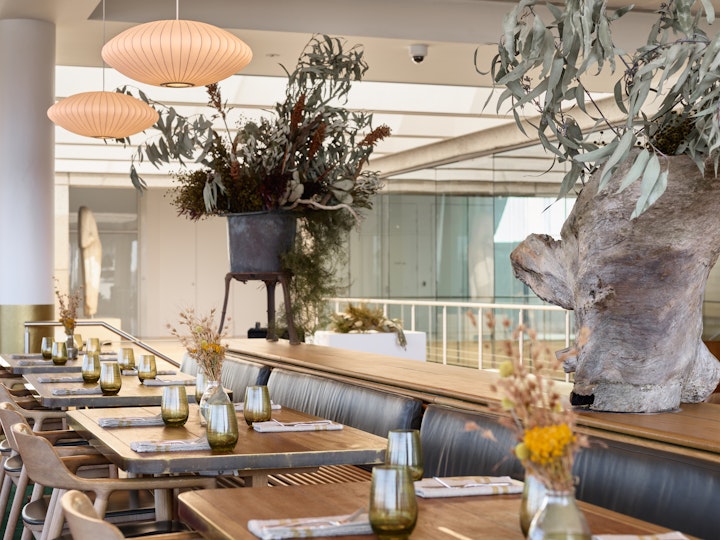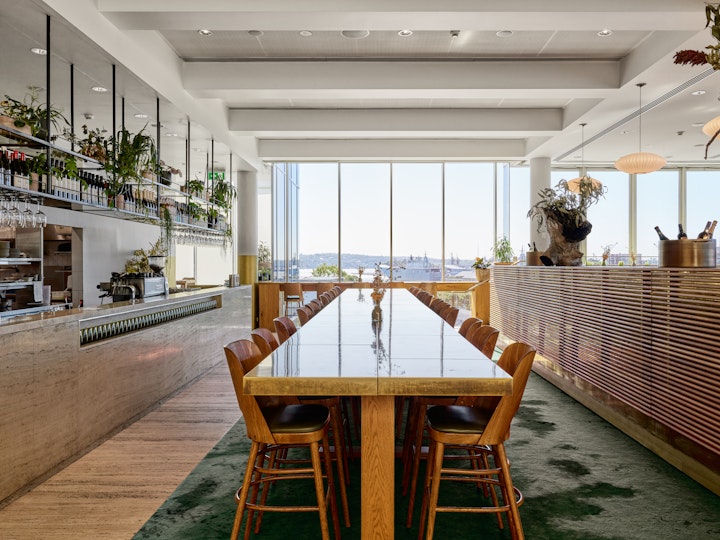 The Gallery features two dining spaces: the cafe on lower level 1 and the a-la-carte restaurant on ground level
The cafe
This beautiful light-filled space offers a casual dining experience in a relaxed environment. It is a perfect stop before or after you enjoy our exhibitions. The cafe serves a selection of dishes suitable for all-day dining. The food is fresh, homemade where possible and features seasonal produce from local community-focused producers. There is a broad selection of home-baked pastries, cakes, snacks, freshly made salads and sandwiches complemented by a selection of coffee, soft drinks, wine and beer.
Open daily 10am – 4pm
Wednesdays until 8.30pm
The Art Gallery Restaurant
Crafted by Matt Moran
The Art Gallery Restaurant, Crafted by Matt Moran, provides a unique all-day dining experience in one of Sydney's most stunning dining rooms. Reflecting Moran's signature style, the restaurant showcases locally sourced produce and premium Australian meat and seafood through a light, Mediterranean-inspired menu guided by the seasons.
Mid-week brunch invites guests to choose from a selection of light dishes including buttermilk lemon scones, blueberry and almond crostata and an autumn fruit bowl, and on weekends the brunch offering expands with brunch classics and a signature croque monsieur. The lunch menu easily adapts to suit guests, whether it is grazing on antipasti or for a longer lunch, highlights include beef carpaccio, southern calamari fritti and grilled swordfish, with lemon mascarpone to finish. The drinks menu features an all-Australian wine list as well as Champagne, cocktails, beers, ciders and a substantial non-alcoholic offering. The restaurant launches in partnership with the Gallery's culinary advisor, Matt Moran, who works with food and beverage partner The Fresh Collective to execute his vision.
Open daily 10am – 4pm
Wednesdays until close
Brunch menu from 10am
Lunch menu from 12pm
Afternoon menu from 2pm
Tel 9225 1819
For more information and reservations:
Crafted by Matt Moran website
Enjoy a meal at the Art Gallery Restaurant Crafted by Matt Moran along with a ticket for Archibald, Wynne and Sulman Prizes 2021, Archie 100. To find out more about the Archibald dining packages visit Crafted by Matt Moran