Centenary Auditorium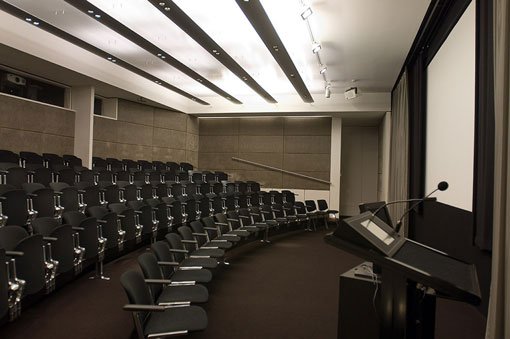 Capacity: 90 (tiered seating)
Function types: Presentations, lectures, AGM's
The Centenary Auditorium features comfortable, tiered seating and state-of-the-art audio-visual equipment for up to 90 guests.
During the day, hold your conference in the Auditorium followed by lunch overlooking East Sydney in the function space.
In the evening, combine a presentation with a networking experience in one of the Gallery's event spaces, or with a viewing of an exhibition.
Venue hire enquiries
Tel 02 9225 1702
Fax 02 9221 1701
Event enquiry