Hiring the Centenary Auditorium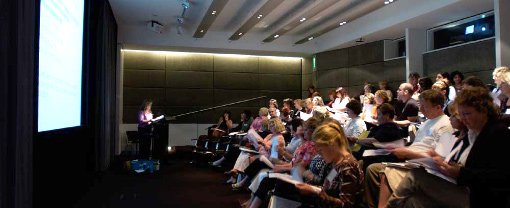 The Centenary Auditorium features comfortable tiered seating and state-of-the-art audio-visual equipment. This venue is available for daytime and evening hire.
Evening: Combine a presentation with a networking experience in one of the Gallery's function areas, or with a viewing of one of the Gallery's major temporary exhibitions.
Daytime: Hold your conference in the Auditorium and utilise the Gallery's Restaurant Function Room for morning tea/lunch/afternoon tea.
Please note no food or drinks are to be brought into the Centenary Auditorium.
Capacity: 90