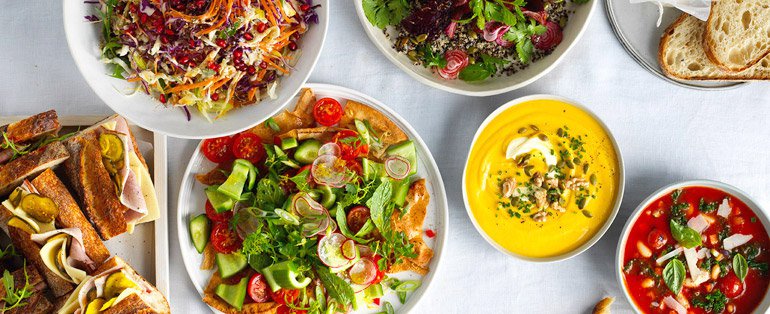 Fresh, seasonal food from local producers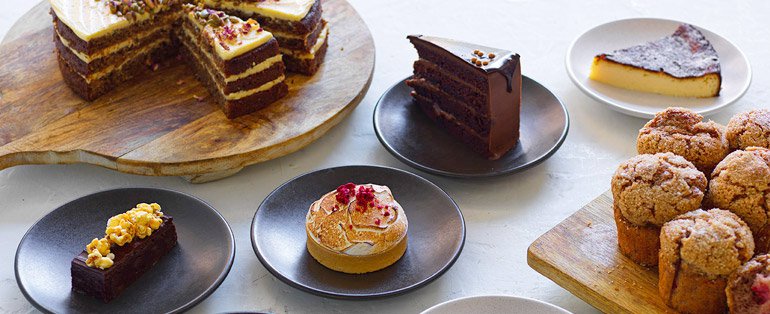 Home-baked pastries and cakes
Cafe and restaurant
The Gallery features two dining spaces: the cafe on lower level 1 and the a-la-carte restaurant on ground level
The cafe
This beautiful light-filled space offers a casual dining experience in a relaxed environment. It is a perfect stop before or after you enjoy our exhibitions. The cafe serves a selection of dishes suitable for all-day dining. The food is fresh, homemade where possible and features seasonal produce from local community-focused producers. There is a broad selection of home-baked pastries, cakes, snacks, freshly made salads and sandwiches complemented by a selection of coffee, soft drinks, wine and beer.
Open daily 10am – 4pm
Wednesdays until 8.30pm
---
The restaurant
The restaurant will reopen late March 2021. Matt Moran continues to work with the Gallery as our culinary advisor and is developing a new concept for the space, which is soon to be announced.
Are you planning to visit?
Check the latest visit information, which tells you everything you need to know, including health and safety measures and what's open.
Read the latest visit information