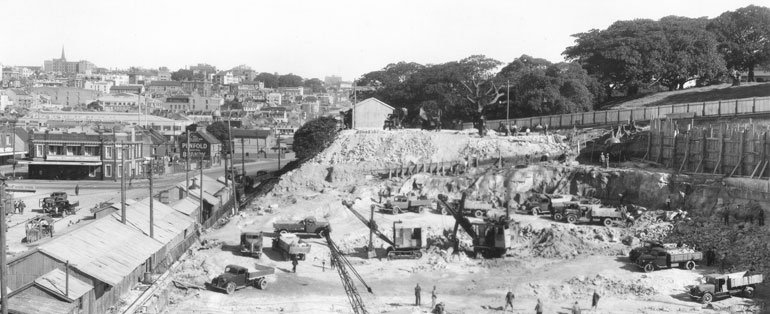 Construction of oil tanks View looking south 1942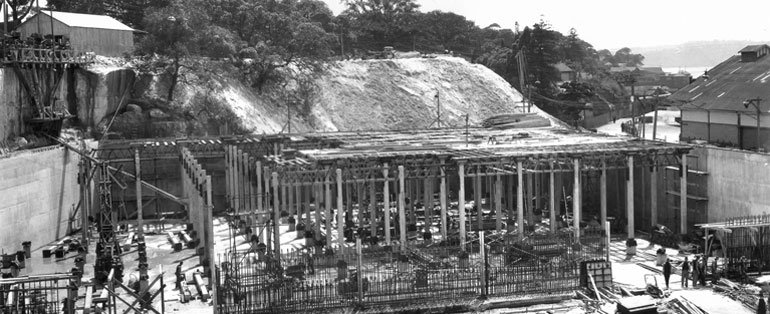 Construction of oil tanks View looking north 1942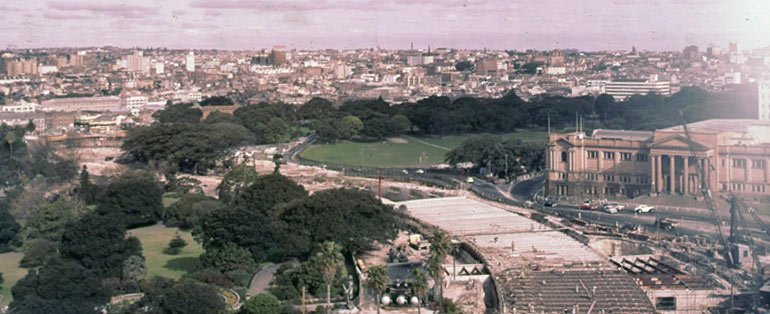 The project site Construction of the Eastern Distributor in front of State Library of NSW c1961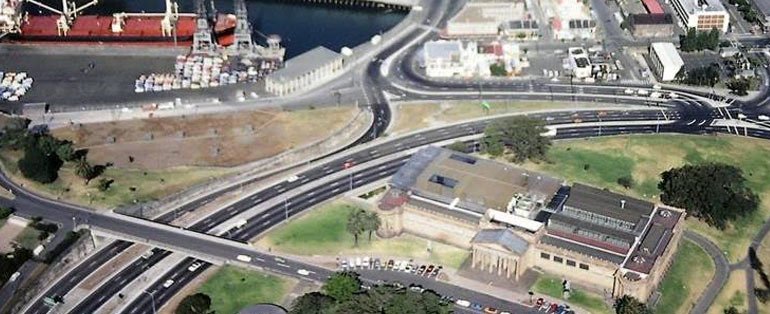 The project site Aerial view of the Gallery c1980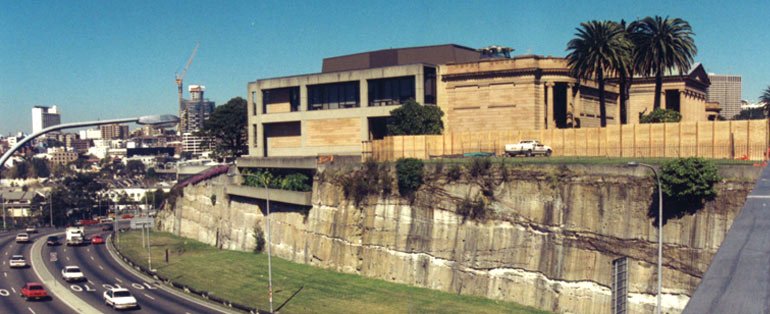 The project site The Gallery's northern facade c1990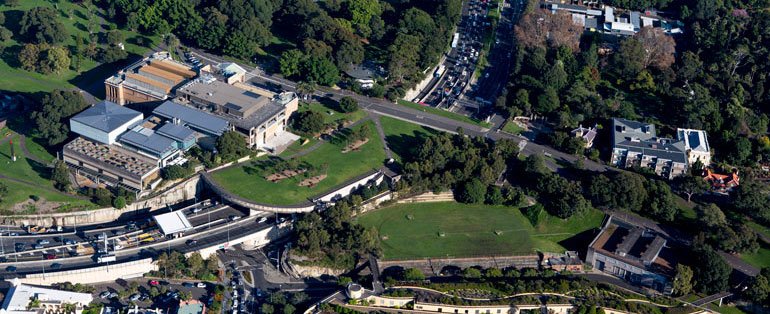 The project site Aerial view of the Gallery 2015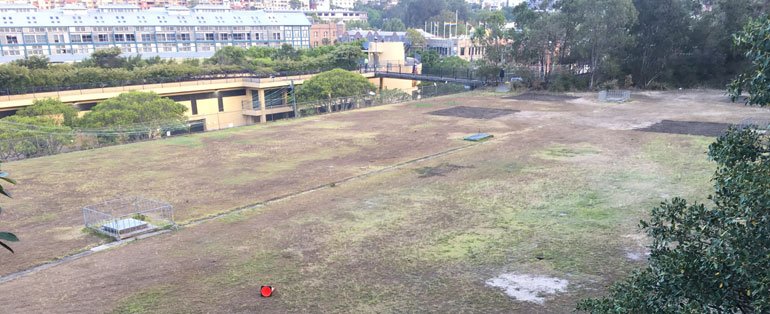 The project site View of oil tank roof 2017
Slide 1
Slide 2
Slide 3
Slide 4
Slide 5
Slide 6
Slide 7
The project site
The Sydney Modern Project will increase the utilisation and help reinvigorate the site to the north of the existing Gallery building currently comprising two grassed concrete platforms – a land bridge (constructed between 1997 and 1999) over the Eastern Distributor and Cahill Expressway, and a concrete roof over two disused World War II oil tanks. The new building will be constructed primarily on top of the oil tanks and most of the land bridge will remain open space with a new outdoor public Art Garden. The adaptive re-use of one of the tanks into a unique contemporary art space will provide public access to this significant State asset for the first time.
Historic photographs from the early 1940s onwards show the significant changes that have occurred in the local area. From construction of the oil tanks, extensive excavation through the Royal Botanic Garden and Domain for the construction of the Cahill Expressway and later the Eastern Distributor, a shift away from Woolloomooloo as a working port, through to construction of the land bridge, the project site has been at the crossroads of Sydney's urbanisation and growth into a global city.
When the Sydney Modern Project opens, public access across the project site will be maintained day and night. The public Art Garden will be accessible 24/7 incorporating landscape, public amenities and outdoor art to create a new civic place for Sydney. Upgraded pathways and two new lifts will improve links across the precinct, better connecting Woolloomooloo with the CBD.
The completion of the project will result in 24% more trees than currently exist on the project site, with the Gallery planting more than double the number of trees proposed for removal. Significant revitalised landscaping will use endemic ecological planting (Sydney Sandstone Woodland) and reinstate historic species associated with the 'Governor's Domain', more in keeping with the original flora of the site.
The new building's external façade of warm-toned natural stone and 'rammed' earth walls complements the 19th century sandstone façade of our historic building as well as our parkland setting in the Domain. The Gallery expansion will provide visitors with an architectural journey from the 19th to the 21st century, with beautiful indoor and outdoor spaces allowing us to show art on an even more ambitious scale.