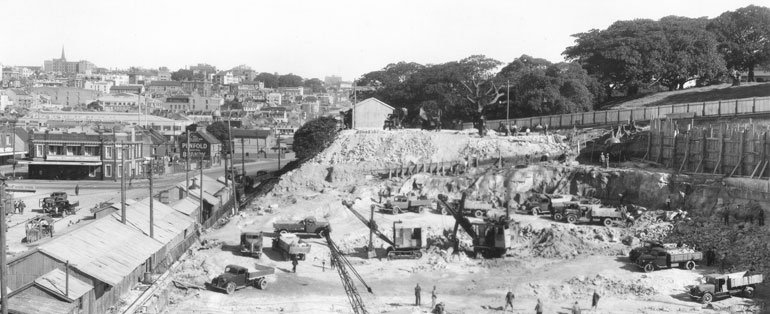 Construction of oil tanks View looking south 1942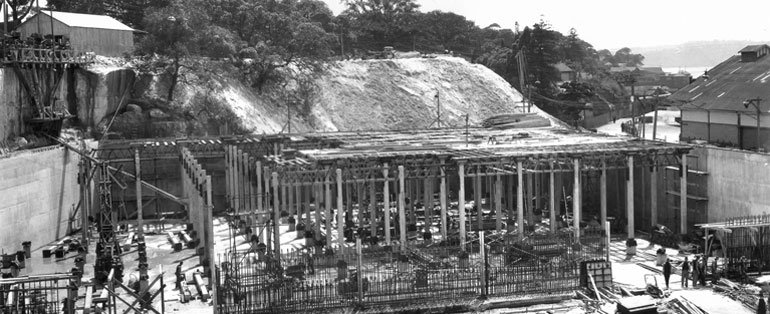 Construction of oil tanks View looking north 1942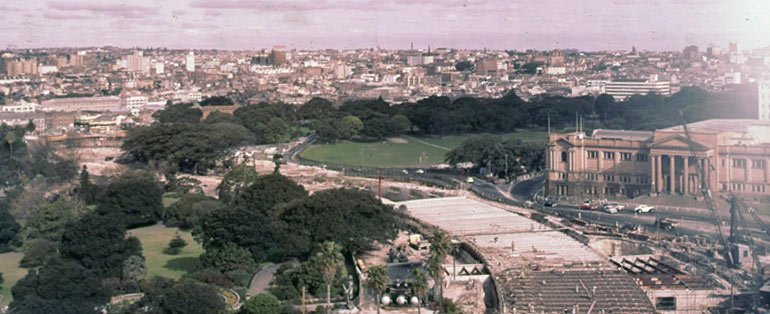 The project site Construction of the Eastern Distributor in front of State Library of NSW c1961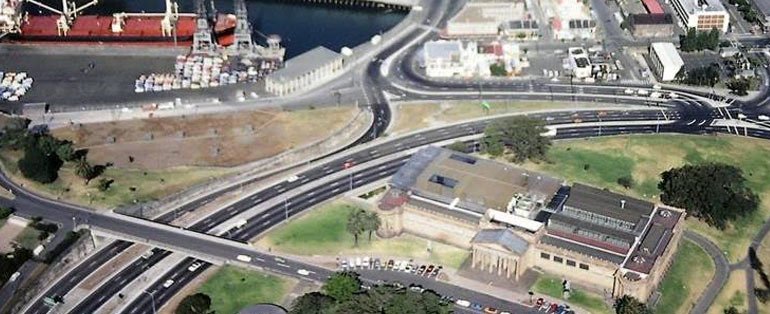 The project site Aerial view of the Gallery c1980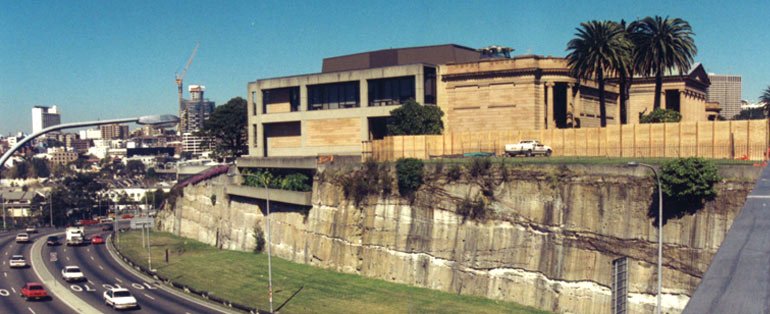 The project site The Gallery's northern facade c1990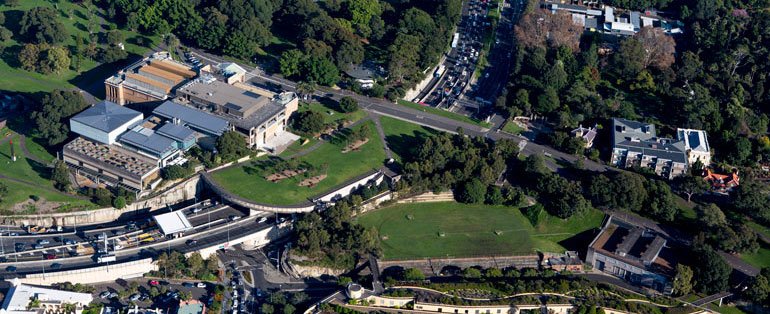 The project site Aerial view of the Gallery 2015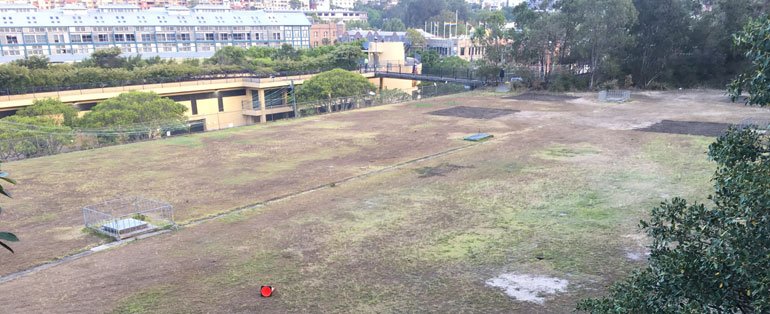 The project site View of oil tank roof 2017
Slide 1
Slide 2
Slide 3
Slide 4
Slide 5
Slide 6
Slide 7
The project site
The Sydney Modern Project will increase the utilisation and help reinvigorate the site to the north of the existing Gallery building currently comprising two grassed concrete platforms – a land bridge (constructed between 1997 and 1999) over the Eastern Distributor and a concrete roof over two disused World War II oil tanks. Adaptive re-use of the oil tanks will enable access to a significant public asset, which has until now been inaccessible to the public.
Historic photos show extensive excavation of the site, undertaken to enable construction of the Eastern Distributor following construction of the Cahill Expressway through the Royal Botanic Gardens and Domain.
Public access across the entire site will be maintained day and night. Revitalised landscaping reintroducing native species and incorporating outdoor art will improve public amenity.
By building to the north of the existing Gallery we are preserving one of our two 19th-century facades, protecting our heritage trees, and retaining the Domain's much-used playing fields