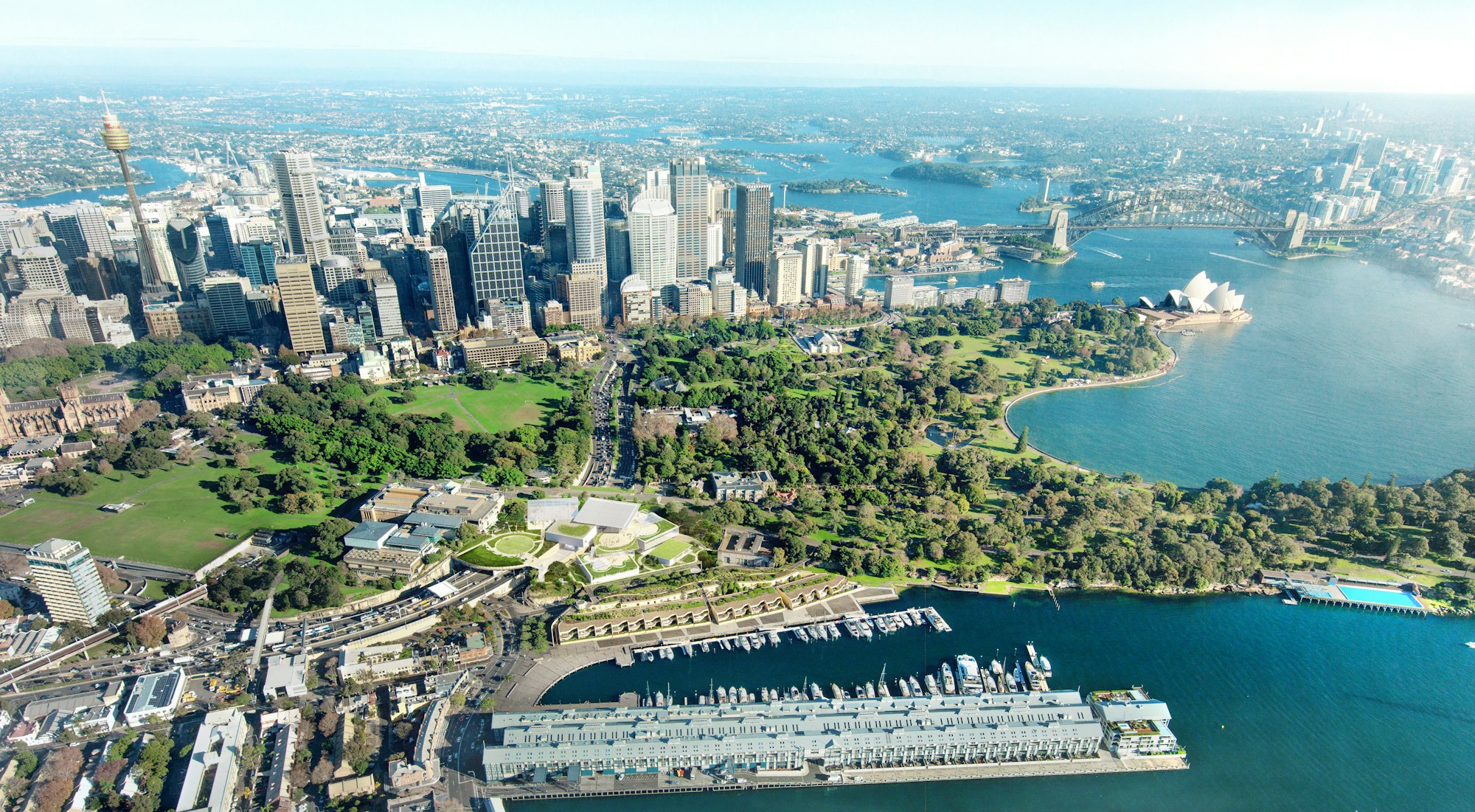 The Sydney Modern Project: a once-in-a-generation opportunity
We can't wait for you to experience our stunning new art museum building, which is taking shape ahead of our public opening in December.
As part of our Art Gallery's transformation, we're also reimagining our much-loved original building, with cherished works of art displayed in beautifully restored galleries and new features and spaces soon to be unveiled. 
Thanks to our inspired community of Campaign donors, we have achieved our initial goal for the new building. We are grateful to the NSW Government for its generous support of this once-in-a-generation project.
Now, with your support, we hope to create a verdant new Library Garden, opening from our expanded Library and archive, Children's Art Library and Members Lounge in our existing building, uniting this new light-filled learning hub.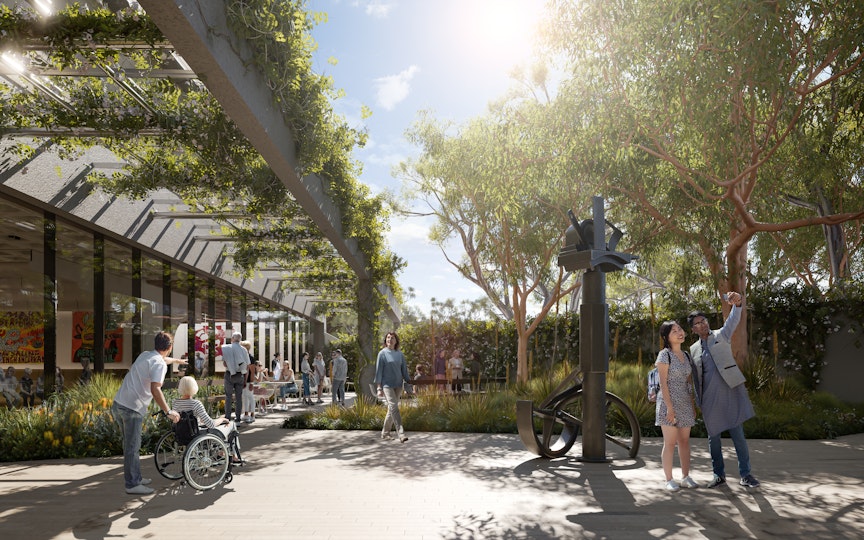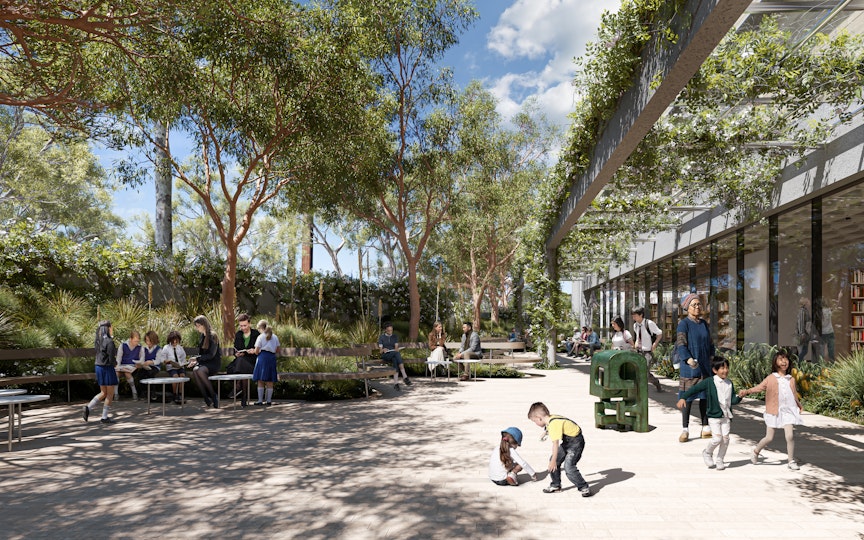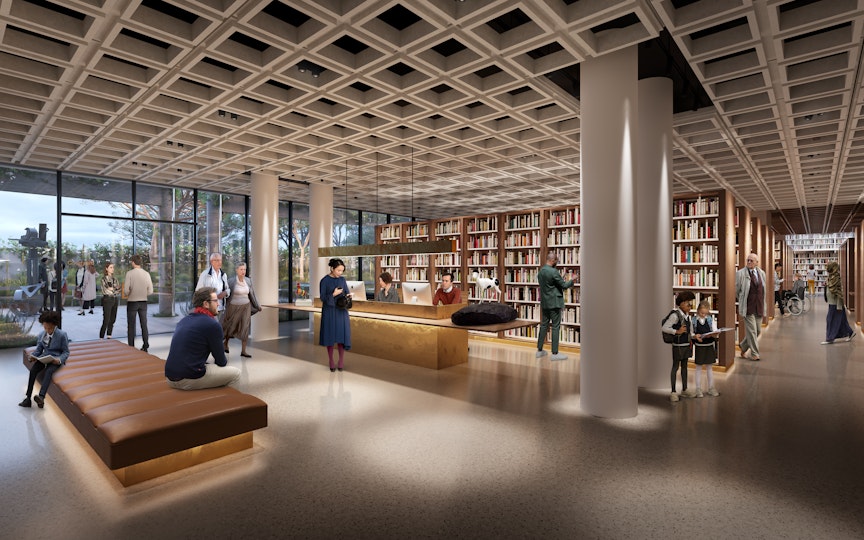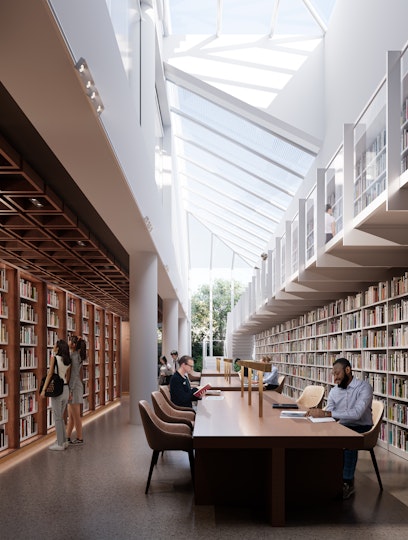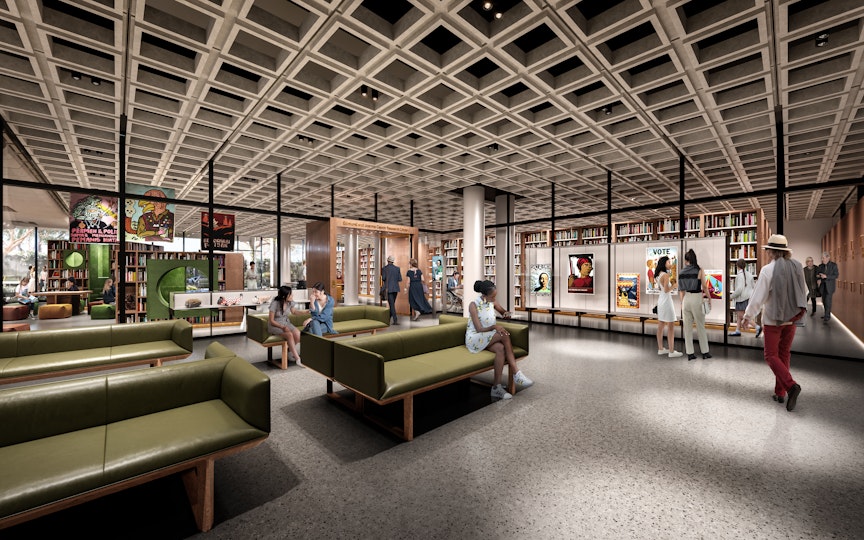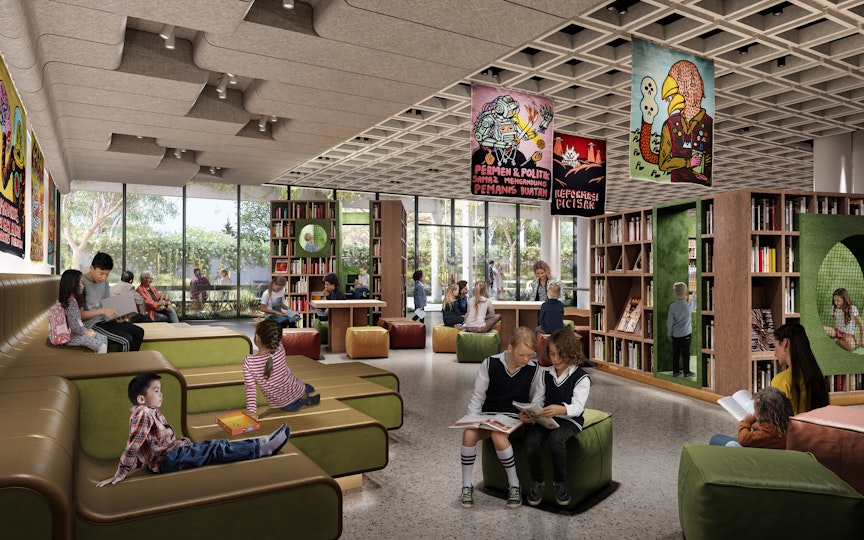 We invite you to help us meet this exciting new challenge: to raise $2.5 million to make the Library Garden a haven for our Art Gallery community to enjoy, for generations to come. 
Find out more 
Your gift will support one of the following areas of our transformation:
Library Garden

As part of the Sydney Modern Project, our Edmund and Joanna Capon Library, the finest art library and archive in Australia, is being relocated to an expanded new space in the existing building's learning hub.  

Our library will be among the most beautiful in the world and will ensure the Art Gallery continues to provide scholarship and education resources of the highest quality to the public for generations to come. 

With your help, we will also be creating a verdant Library Garden that will span the length of the Library, the new Australian-first Children's Art Library and Members Lounge, offering an accessible and inclusive outdoor space for all ages. 

Acclaimed landscape architect Sue Barnsley is designing the garden in collaboration with Tonkin Zulaikha Greer architects.

"The garden will be a place of gathering – for quiet reading; for fresh air and conversation; an after-hours events destination; and a place for the Art Gallery community to feel welcome," Barnsley said.

Children's Art Library

An Australian first, the Children's Art Library gives all children the opportunity to be immersed in the world of art. Vibrant, modern and welcoming, this is a new space for everyone to enjoy in our existing building, which is currently being revitalised and re-imagined by leading architects Tonkin Zulaikha Greer (TZG). 

The Children's Art Library creates a space for children and the grown-ups in their lives to share reading, discover art in all its forms, take part in creative programs and discover all the amazing and freely accessible resources the library has to offer. It is a truly ambitious and life enhancing project for young people, unlike any other in Australia. 

The Library will overlook the beautiful new Library Garden, which unifies our art scholarship, learning and membership spaces 

The Children's Art Library will be open to the public, with books displayed on accessible open shelving.  Bespoke seating, special displays and reading towers will furnish this warm, inviting area, imaginatively designed by TZG. Creative programs will be on offer for a wide range of ages and abilities. 

Promenade Benches

A suite of Promenade Benches will provide seating along Art Gallery Road, linking our existing building's heritage facade with the new SANAA-designed building. These elegant sandstone benches will also provide a border along the full length of the expanded Art Gallery of New South Wales site. 

Each section represents a very special opportunity to honour a family member or remember a loved one in a special place overlooking Sydney Harbour, the Domain, the Royal Botanic Garden and the majestic city skyline. 

We invite you to pledge a gift of $25,000 to name your own Promenade Bench section.  Sections are limited in number.