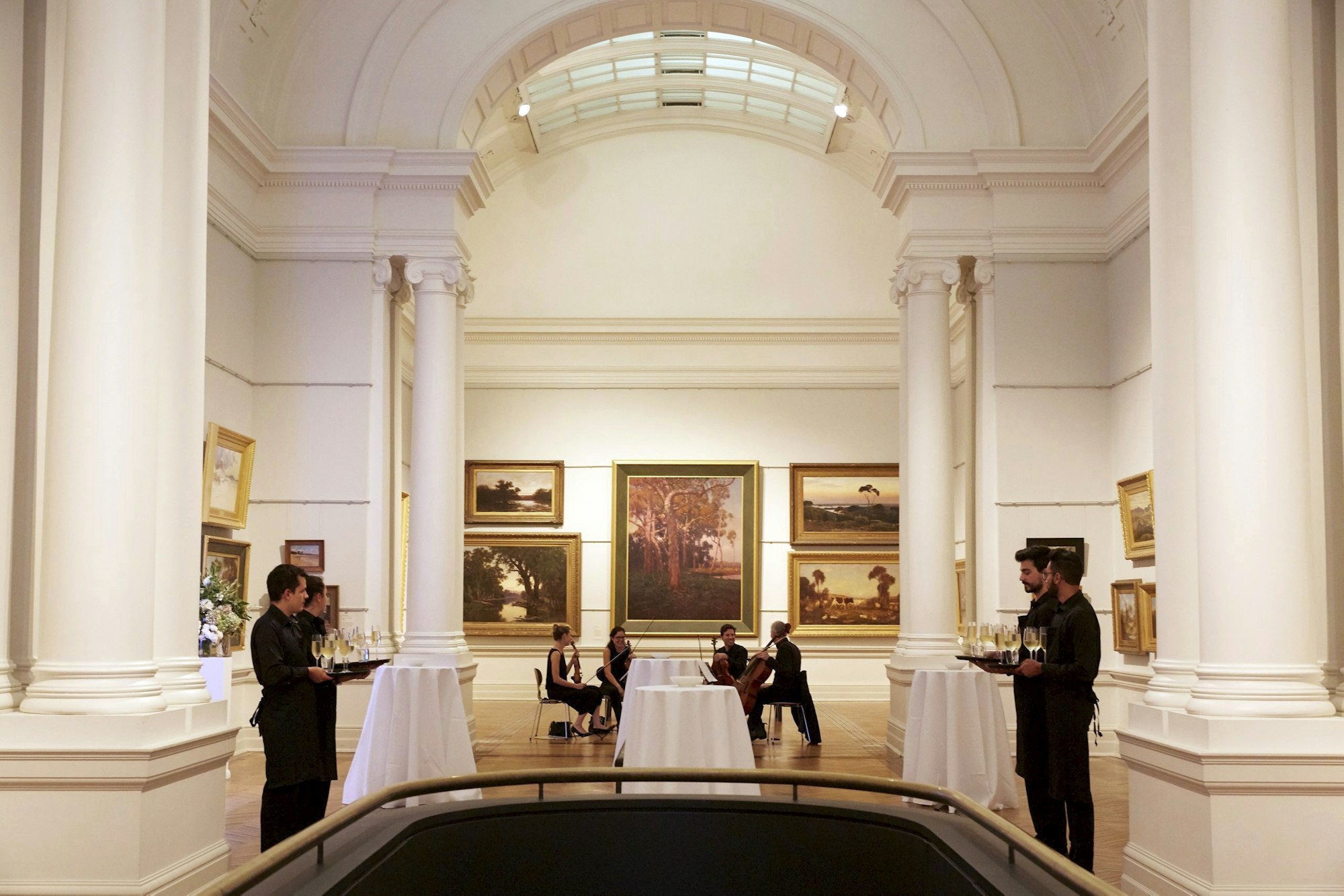 Offering prestige brands the opportunity to demonstrate their commitment to the arts and cultural sector
Corporate membership of the Luxury Syndicate at the Art Gallery of NSW is an exclusive opportunity to promote the true spirit of your brand. We help you communicate to new audiences in an inspiring and innovative fashion. Most importantly, by aligning with the Gallery you also demonstrate what you simply appreciate and sincerely support. Membership fees assist in the development of exhibitions, acquisitions, education and public programs, conservation, emerging artists and permanent collections. As a member, you can nominate which events you would like your brand aligned to.
Benefits of membership
Each active member aligns their brand with other similar companies at the top end of the luxury market.

The Luxury Syndicate invites their members to regular impressive events and top-end luxury experiences under the roof of Australia's most beautiful and historic art gallery.

Each active member has the opportunity to create joint luxury events with other non-competitive companies with UHNW private clients. Each member has the chance to collaborate with other luxury brands to bring to life cooperative and exciting business development activities, whether they be product viewings, launches, networking events or unique activation experiences.

Each active member reaches new, pre-qualified UHNW and VVIP customers currently outside of their normal business sphere.

The Luxury Syndicate offers their members' clients exciting new privileges and rewards from other luxury brands.

Membership is capped to retain exclusivity.
When you join the Art Gallery of NSW family you celebrate passion and creativity with true meaning and real impact.
The Luxury Syndicate members