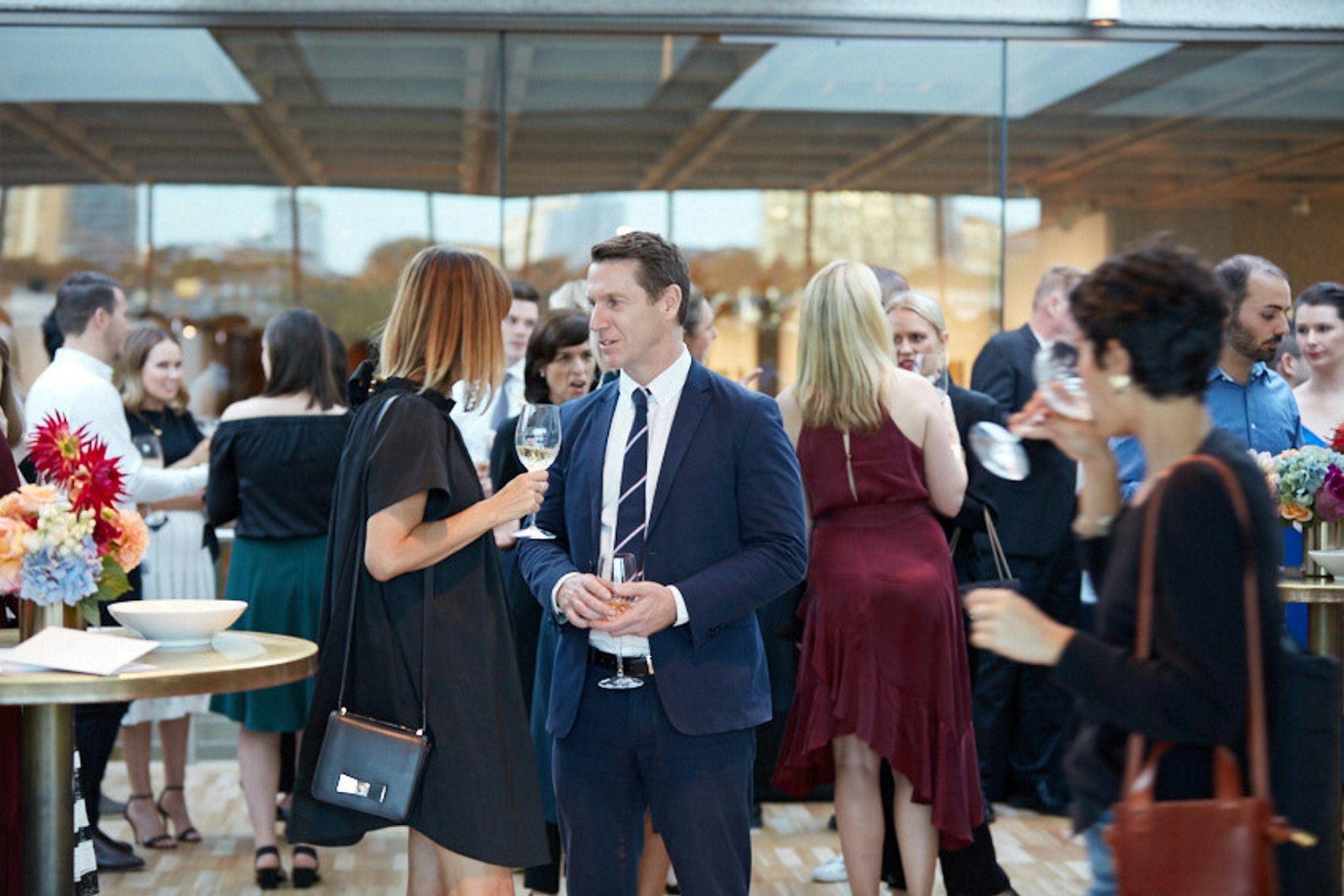 Unparalleled opportunities to experience art, culture and hospitality in a vibrant, welcoming environment
Our corporate membership program provides you with special access to unique experiences and discounts at the Art Gallery of New South Wales, in addition to exclusive entertaining and hospitality benefits through the annual corporate membership program. These opportunities enable you to build, maintain and enhance relationships with your clients and staff within the Art Gallery's inspiring setting. 
Corporate membership contributes to the lifeblood of the Art Gallery. This vital support helps fund exhibitions, education and public programs, and the conservation of an art collection enjoyed by over 1.5 million visitors each year.
Contact us to find out more about membership types and prices, and the annual program.
Exclusive exhibition viewings

Among the endless panorama of corporate events, exclusive evenings at the Art Gallery are unique and memorable occasions designed to enchant the senses and elevate the spirit. The opportunity to share such experiences with clients in one of Sydney's most beautiful cultural precincts is something no amount of everyday business contact can match.

During the year, corporate members and their guests are invited to enjoy catered out-of-hours viewings of our exhibitions, hosted by the Art Gallery. 

All you need to do is invite your guests and we'll do the rest.

Every corporate member has a personal account manager at the Art Gallery to ensure your experience is as seamless and stress-free as possible.

How your business can benefit

Corporate membership can help your business to:

create memorable moments to engage key clients

develop business and networking opportunities

celebrate achievements with valued clients, staff and partners

introduce new prospects to your business in the exclusive forum of the Art Gallery

enhance perception of your business as creative, innovative and supportive of the arts.

Current members

Allen Jack + Cottier
Allens
Arab Bank Australia
Architectus
ARUP Pty Ltd
Ausgrid
BDO
Bing Technologies Pty Ltd
Brilliant Logic
Copyright Agency
Cundall
Emergence
Emirates SkyCargo
Essence Project Management Pty Ltd
ExpertsDirect
FM Global
Gilmore Interior Design
Holman Webb Lawyers
IMB Ltd
Integrated Design Group
Jackson Teece Architecture
LGT Crestone
North Shore Private Hospital
Precision Group
Slattery
SPACE Furniture
Sparke Helmore Lawyers
Stantec
Steensen Varming
Surface Design
Sydney Beer Co.
Woven Image