Learning and participation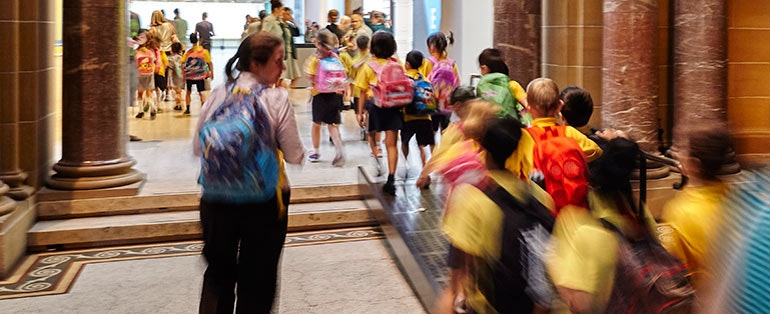 Support the learning and participation fund for the Gallery's programs for adults and children
As well as our world-class collection of Australian, Asian and international art, the Gallery presents an extensive and popular range of programs for adults and children which make the Gallery a vibrant part of Sydney's cultural life.
There are talks, films, performances, lecture series, courses and workshops as well as programs designed to increase access for people with special needs.
The schools program produces education kits and presents student exhibitions such as ARTEXPRESS, the annual exhibition of outstanding works of art submitted for the Higher School Certificate.
Access to the collection is also encouraged through digital media productions including the Gallery website.
This fund supports the work of the Gallery in the vital area of learning and participation.
To join and pay by cheque or EFT payment