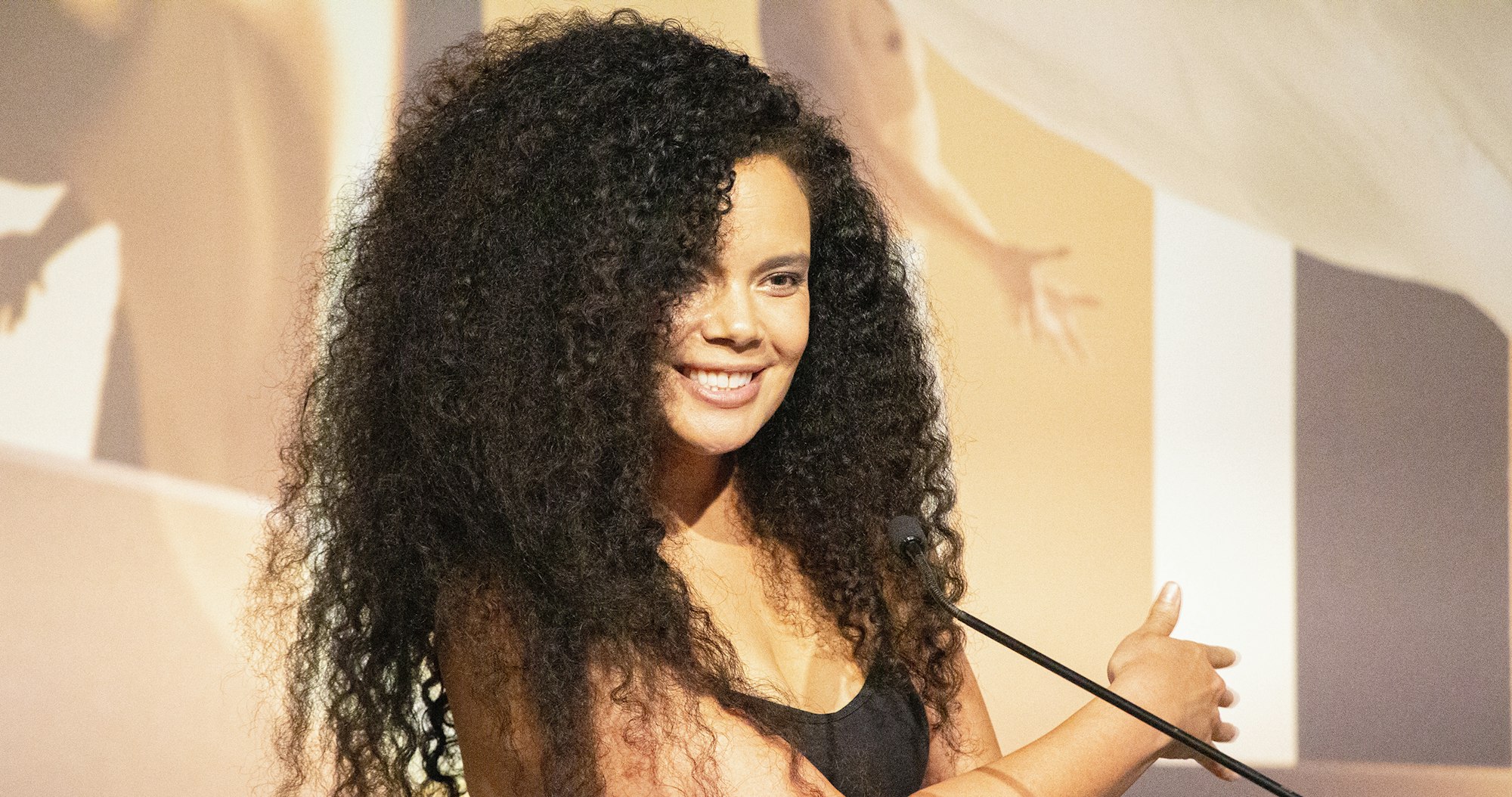 Play a vital role today in creating a 21st-century art museum by joining the Gallery's next generation of benefactors
Now in its sixth year Atelier is the Gallery's newest Foundation supporter group, attracting a vibrant network of arts and culture lovers paving the way for a new generation of philanthropy and leadership. Atelier support the Gallery's vision as it transforms into a 21st Century art museum. Alongside artist ambassadors Angela Tiatia, Agatha Gothe-Snape, Ramesh Mario Nithiyendran and Thea Perkins, Atelier is leading the way as the emerging voice in the philanthropy space. The group contributes it's funds to the commissioning and acquisition of new artwork for the collection, resourcing grants and programs as well as enabling important community and outreach projects. 
Joining this group is a fantastic way to become involved in the vibrant Gallery community, meet inspired and like-minded individuals, and play a meaningful role in the future of the Gallery. With a series of exclusive events each year, Atelier provides a unique opportunity to deepen your understanding and enjoyment of art and consider how it connects us to the world and each other. Atelier make use of their platform to amplify a collective commitment to arts advocacy and knowledge sharing. This benefaction group enables the Art Gallery of New South Wales Foundation to ensure investment in future models of leadership and a story of stewardship as our societies and economies evolve.
All donations are tax-deductible and can be gifted annually or in quarterly instalments.
Three levels of support are available:
Atelier Friends

$1000 per year or $250 per quarter

At friend level, enjoy learning more about the Gallery, our programs and exhibitions through:

invitations for you and your guest to five Atelier exclusive events (and a couple of extra surprises along the way)

after-hours private viewings and talks at the Gallery with artists and curators

special viewings of exhibitions with our Gallery partners and friends

visits to private collections, artists' studios and opportunities to join national art events

Foundation Newsletter

invitations to benefaction trips

Atelier Patrons

$1800 per year for four years or $450 quarterly

In addition to Atelier events, supporters at patron level are also invited to all Art Gallery of NSW Foundation events:

invitations to at least four private viewings of major exhibitions at the Gallery

invitations to selected Art Gallery of NSW official openings

acknowledgement on the honour board

Foundation newsletter

invitations to benefaction trips

Atelier Luminaries

$4000 per year for two years or $1000 quarterly

In addition to all Atelier and Foundation events, supporters at this level are also invited to a series of small intimate Luminary events:

invitations to three small events including an annual cocktail event, an exclusive experience at the Gallery offsite storage facility housing 90% of the Gallery collection, and a private tour and dinner with Atelier artist ambassadors

acknowledgement on the honour board

Foundation newsletter

invitations to benefaction trips
To join and pay by cheque or EFT payment
Works acquired