Promotion of philanthropy
Support the promotion of philanthropy fund to help the Gallery's fundraising
As the Roman playwright Plautus noted, 'You must spend money to make money'. But first you need to get the money to spend!
In the case of fundraising for the Gallery, many things are needed to help us reach our aims, which include:
building the collection through targeted art acquisitions
supporting vital activities such as curatorial projects, conservation, learning and participation, and the library and archive
creating an inspiring 21st-century art museum through the Sydney Modern Project
Special events need to be held to reach out to potential supporters and thank our benefactors. In terms of basic practicalities, a database needs to be maintained for correspondence, invitations and donations, and communication materials need to be produced and distributed.
Give your support
Contact the Foundation for more information – or join and pay now, either online or download a form (right).
The Foundation is the Gallery's major acquisition fund and the umbrella organisation for all Gallery benefactor groups and funds. Read more
Contact the Foundation
Jane Wynter
Tel 02 9225 1818
Fiona Barbouttis
Tel 02 9225 1684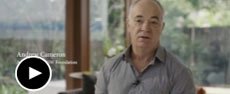 Experience the art of giving