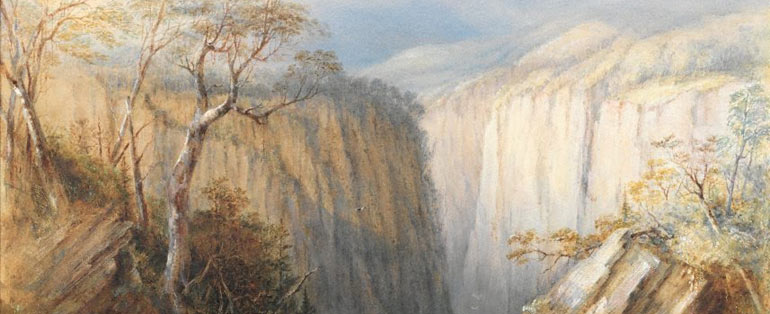 Conrad Martens Apsley Falls 1874 (detail), Art Gallery of New South Wales, commissioned by the Trustees and purchased 1874
Australian prints, drawings and watercolours
Support the Australian prints, drawings and watercolours acquisition fund by joining the Prints, Drawings and Watercolours Benefactors
The collection of Australian prints, drawings and watercolours at the Art Gallery of NSW is one of the most important in the country.
An Australian watercolour – Apsley Falls by Conrad Martens – was the first work acquired by the Gallery. Commissioned by the NSW Academy of Art in 1874, it marked the start of the state's art collection. From this modest beginning, significant gifts and purchases have led to the Gallery's current collection of over 10,000 Australian prints, drawings and watercolours.
This extraordinary collection is richly varied and wide-ranging. There are classic works by Louis Buvelot, Julian Ashton, Tom Roberts, Arthur Streeton, Hans Heysen, Lloyd Rees, Margaret Preston, Thea Proctor, William Dobell, Russell Drysdale, Arthur Boyd, Fred Williams and John Olsen, to name just some of the best known.
As well as being a central part of the Gallery's exhibitions and programs, the works can be viewed year-round in the study room by interested members of the public, artists, students and scholars.
Australian prints, drawings and watercolours remain a fundamental component of the Gallery's collection, with an active policy of acquiring works of historical and contemporary significance.
Give your support
Contact the Foundation for more information – or join and pay now, either online or download a form (right).
The Foundation is the Gallery's major acquisition fund and the umbrella organisation for all Gallery benefactor groups and funds. Read more
Contact the Foundation
Jane Wynter
Tel 02 9225 1818
Fiona Barbouttis
Tel 02 9225 1684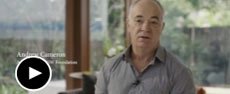 Experience the art of giving