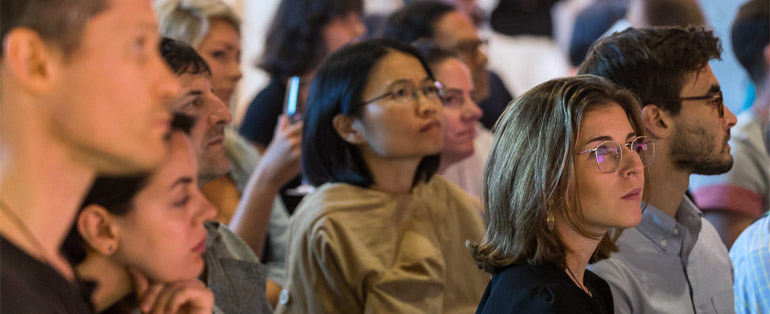 Fearless
A new women's initiative designed to encourage companies and individuals to promote and implement greater gender parity and equality across all sectors of the community
Progressive companies around the world are actively supporting women's advancement and working to accelerate gender parity. These companies maintain a strong connection between their higher purpose and their business – and they understand the importance of women's contribution to society. They value diversity and inclusion, and lead the way when it comes to attracting and retaining exceptional women within their workforce.
The Art Gallery of NSW is committed to representing women artists in our exhibition programs and collections. Your support in 2018 directly contributes to a unique conservation project focusing on women artists and also to an ever growing presence of women on the walls of the Gallery.
The Fearless program provides development and networking opportunities for women and men via six bi-monthly events:
exhibition previews
panel discussions
corporate team building program
mentoring
comedy nights
masterclasses
Join us today to demonstrate your individual or corporate commitment to gender parity and equality while supporting arts and culture.
Membership
Individual: $1000 plus GST per annum
Corporate: For all enquires fearless@ag.nsw.gov.au