Christmas Gift Guide 2018
The art of shopping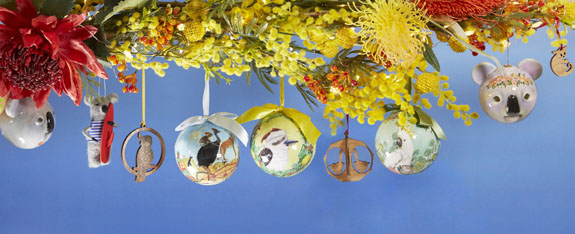 Celebrate with modern masters of colour and style
Bold, bright, creative and confident – enjoy festive season shopping at the Gallery!
Explore artful gifts from Masters of modern art from the Hermitage in our exhibition range, and find the perfect way to welcome the New Year with our pick of books that are enthralling, revealing, thought-provoking and inspiring. Bring your home to life with vibrant new pieces by Indigenous artists in ceramics, sculpture and textiles, and gather family and friends around with Australian handcrafted toys and puzzles. Style up in showstopping scarves by Aje x Brett Whiteley Studio, deck the halls with quirky LaLaLand native animal baubles, and sort out your Christmas list with sensational Sydney stocking stuffers.
Shop online, with $10 flat rate postage in NSW, $15 postage anywhere else in Australia.
Or visit us in-store, open every day from 10am – 4.45pm.