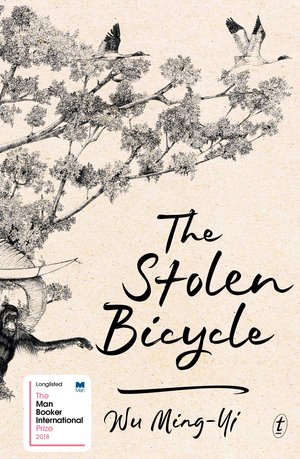 The Stolen Bicycle
written by Wu Ming-Yi
Text Publishing | ISBN 9781925498554
Paperback
$30.00
Member's price: $27.00
Usually ships within 2–11 business days.
A writer embarks on an epic quest in search of his missing father's stolen bicycle and soon finds himself caught up in the strangely intertwined stories of Lin Wang, the oldest elephant who ever lived, the soldiers who fought in the jungles of South-East Asia during the Second World War and the secret worlds of the butterfly handicraft makers and antique bicycle fanatics of Taiwan.
The Stolen Bicycle is both a majestic historical novel and a profound, startlingly intimate meditation on memory, family and home.
Similar items