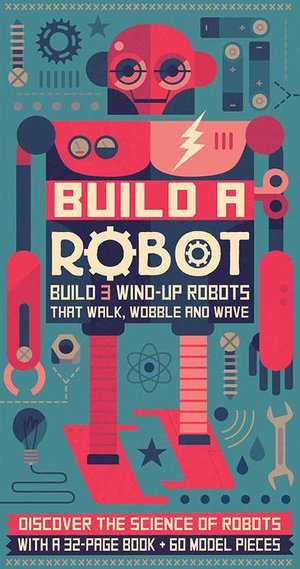 Build a Robot
written by Steve Parker
illustrated by Owen Davey
Walker Books | ISBN 9781925081817
Kit – 32 pages
$25.00
Member's price: $22.50
Usually ships within 2–11 business days.
Build a Robot provides a unique interactive guide to robots in their many guises, and includes everything you need to build a trio of performing robots.
Robots work for and with us in hundreds of ways, from performing repetitive tasks to exploring the galaxy. Discover how they interact with us on every level - then build three different wind-up models of your own and set them whirring into life!
•Building each of your three robots gives you a unique, hands-on understanding of the basic engineering involved. The pre-cut pieces are clearly labelled to help you assemble the model. Simply follow the step-by-step instructions and slot together the pieces
•Clear illustrations and accessible text explain how simple machines have developed into the robots that now function all around us.
•RoboTech Factbursts in every section look at a different aspects of robot engineering/ technology/mechanics on each spread
Recommended for ages 7+
Similar items