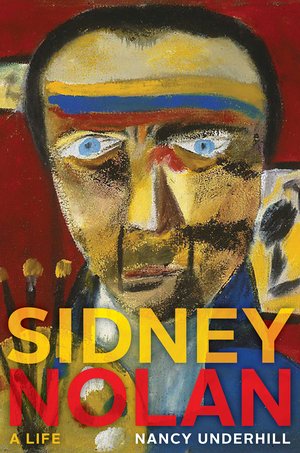 Sidney Nolan : A Life
written by Nancy Underhill
NewSouth | ISBN 9781921410888
Hardback – 480 pages
$50.00
Member's price: $45.00
Usually ships within 2–11 business days.
Digging through the myths around Australia's most famous artist, many of which he created himself as a masterful self-promoter, this book is the biography that Sidney Nolan deserves.
In an authoritative, insightful and often irreverent biography that fully charts Nolan's life and work, Nancy Underhill peels back the layers from a complicated, expedient and manipulative artistic genius. She carries the story from Nolan's birth in 1917 to his death in 1992, tracing his early life, his experience as a commercial artist, his involvement in the Angry Penguins magazine, his painting and set design, his difficult marriages and friendships with some of the twentieth century's most famous figures: Patrick White, Albert Tucker, Benjamin Britten, Robert Lowell, Stephen Spender and Kenneth Clark.

Artist: Sidney Nolan
Similar items