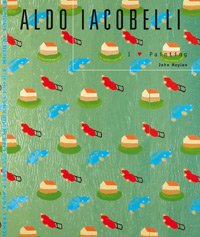 Aldo Iacobelli
I Love Painting
written by John Neylon
Wakefield Press | ISBN 9781862547315
Hardback – 104 pages
$22.50
Member's price: $20.25
Usually ships within 2–11 business days.
Aldo Iacobelli, one of Australia's most distinctive artists, has tapped into a rich vein of imagination to produce iconic images that capture a sense of guarded wonder, or at times, a deep anxiety about the future of a troubled world.
John Neylon is both an Adelaide-based independent art writer for the Adelaide Review and a curator.

Artist: Aldo Iacobelli
Similar items