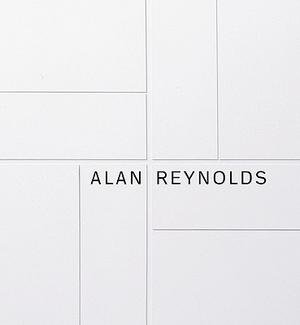 Alan Reynolds (b.1926) is an English artist of international repute, whose career falls into two unequal halves: the landscape and abstract painter of the 1950s and 1960s, and the constructive artist of the last forty years. This illustrated monograph is the first book to bring together these two different bodies of work and to provide a complete overview of Reynolds' development as an artist.
The quest for equilibrium has been at the centre of Alan Reynolds' art since he emerged from the Royal College of Art over fifty years ago already fêted, as Bryan Robertson wrote, as 'the golden boy of post neo-romanticism in England'. Reynolds' engagement with landscape, from his native Suffolk to the hop gardens and orchards of his adoptive Kent, was inspired in part by Constable and Paul Nash but also by Paul Klee and increasingly by Mondrian, until depiction was firmly set aside in favour of the abstract.
This book traces the progress of Alan Reynolds' work from the early landscapes to the tonal modular drawings and constructed white reliefs of the last thirty years. Author Michael Harrison has worked closely with the artist to produce an insightful analysis of this diverse and fascinating body of work. The book also reflects Alan Reynolds' reception in Europe with an essay by Professor Susanne Pfleger, Director of the Städtischen Galerie, Wolfsburg.
Similar items