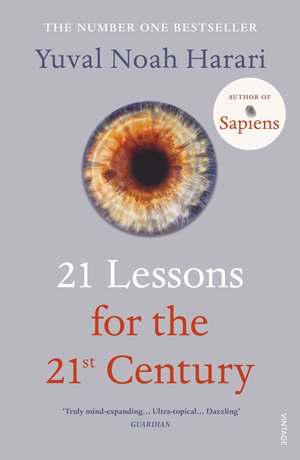 21 Lessons for the 21st Century
written by Yuval Noah Murakami
Vintage | ISBN 9781784708283
Paperback
$23.00
Member's price: $20.70
Usually ships within 2–11 business days.
The bestselling phenomenon returns with 21 bite-sized lessons to help us understand our troubled times.
From the phenomenal bestselling author of Sapiens and Homo Deus
How can we protect ourselves from nuclear war or ecological catastrophe?
What do we do about the epidemic of fake news or the threat of terrorism?
How should we prepare our children for the future?
21 Lessons is an exploration of what it means to be human in an age of bewilderment.
Similar items