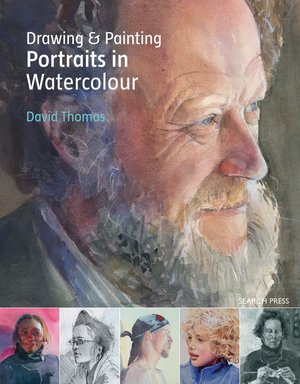 Drawing and Painting Portraits in Watercolour
written by David Thomas
Search Press Ltd | ISBN 9781782210917
Paperback
$43.00
Member's price: $38.70
Usually ships within 2–11 business days.
The subtle tonal variations of watercolour make it ideal for capturing those same subtleties in the human face. Follow David Thomas as he explains the tools and materials you need, composition and colour theory, and practical techniques to let you unleash your own artistry.
Learn how to paint figures and produce portraits that capture character and energy as well as a likeness. This book contains five step-by-step projects which encapsulate the core of portraiture, and also dozens of inspirational portraits and information which will let you apply the lessons to your own work.

Similar items