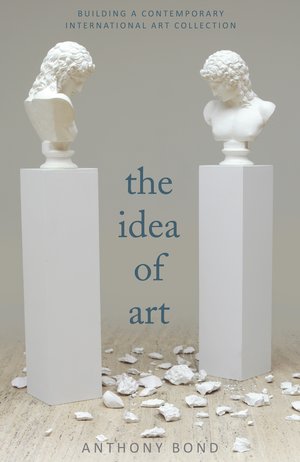 After almost 30 years at the Art Gallery of New South Wales as international art curator and head of collections, Anthony Bond maps out a way of thinking about art of the late twentieth century and reflects on the guiding philosophies that steered his formation of the Gallery's international contemporary art collection in his book The idea of art.
Bond began building a contemporary international art collection at the Gallery in 1984. The collection now includes over 400 artworks from many important artists including Francis Bacon, Anish Kapoor, Anselm Kiefer, Yves Klein, Antony Gormley, Janet Laurence, Mike Parr, Gerhard Richter, Doris Salcedo and Rachel Whiteread.
Published by NewSouth Publishing in association with the Art Gallery of New South Wales, The idea of art includes conversations with high-profile contemporary artists and offers important insights into how recent innovations connect with the art of the past, and with human experience.
'Anthony Bond's intimate knowledge of and friendship with artists and empathy with their processes gives his insight a particular richness and relevance.' – Antony Gormley
'Collections are the lifeblood of art museums. Anthony Bond has left a great legacy to the Gallery in creating an important collection of international standing. This book allows his vital scholarship to be shared.'– Michael Brand

Artists:
Marina Abramovic, Francesco Clemente, Tony Cragg, Richard Deacon, Marcel Duchamp, Antony Gormley, Anish Kapoor, William Kentridge, Anselm Kiefer, Yves Klein, Janet Laurence, Sol LeWitt, Lindy Lee, Richard Long, Ana Mendieta, Tatsuo Miyajima, Ernesto Neto, Mike Parr, Sigmar Polke, Gerhard Richter, Dieter Roth, Julie Rrap , Doris Salcedo, Richard Serra, Imants Tillers, Ken Unsworth, Laurence Weiner, Rachel Whiteread
Dimensions:
15.3cm wide
23.4cm high

Similar items