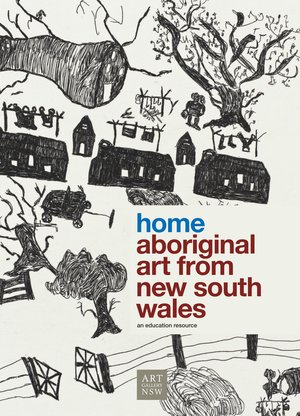 Home Art Gallery of NSW Education Kit
Aboriginal art from New South Wales AGNSW
Art Gallery of NSW | ISBN 9781741740912
Kit
$45.00
Usually ships within 2–11 business days.
Featuring the work of over 25 Aboriginal artists from nations and language groups that today
fall within the area defined as New South Wales. Artists include Margaret Adams, Brook Andrew,
Roy Barker Senior, Badger Bates, Mervyn Bishop, Robert Campbell Jnr, Lorraine Connelly-Northey,
Cheryl Davison, Karla Dickens, Euraba Artists and Papermakers, Julie Freeman, Kevin Gilbert,
Genevieve Grieves, Roy Kennedy, Peter Yanada McKenzie, Tommy McRae, Frances Belle Parker,
Michael Riley, r e a, Elaine Russell, Lola Ryan, Jim Stanley, Phyllis Stewart and Laddie Timbery.
The resource comprises a folder containing 13 4-page loose sheets focussed on the artists and
key works; and a 12-page booklet with an essay, map of Aboriginal NSW, timeline, glossary,
bibliography, K–6 questions and activities, and 7–12 issues for consideration.

Similar items