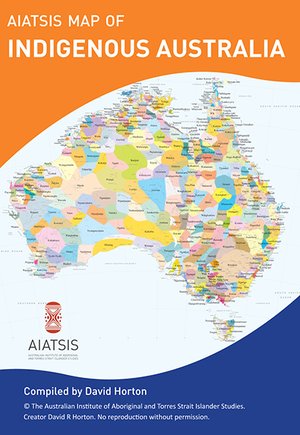 The AIATSIS Map of Indigenous Australia
AIATSIS | ISBN 9780855754976
$14.95
Member's price: $13.46
Usually ships within 2–11 business days.
The map is an attempt to represent the language, tribal or nation groups of the Aboriginal peoples of Australia. Aboriginal groups were included on the map based on the published resources available between 1988 and 1994 which determine the cultural, language and trade boundaries and relationships between groups.
The map was developed along with the Encyclopedia of Aboriginal Australia as part of a research project. The Encyclopedia of Aboriginal Australia is available in libraries and contains more detailed information about the groups represented on the map. This attractive and useful map is an ideal educational tool for use in classrooms and libraries.
Similar items