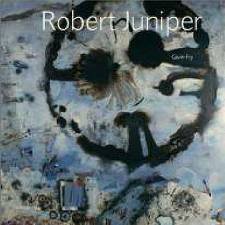 Robert Juniper
written by Gavin Fry, Lou Klepac
Beagle Press | ISBN 9780646516158
Hardback – 224 pages

staff recommendation
$120.00
Member's price: $108.00
Usually ships within 2–11 business days.
Robert Juniper, along with his exact contemporaries Fred Williams and John Olsen, belongs to a generation of artists who created a new and contemporary vision of Australia in the second half of the twentieth century. During a career spanning almost six decades, Juniper has established himself as one of the most original and lyrical interpreters of the Australian landscape, especially that of Western Australia which has been his main inspiration.
Winner of numerous prizes, including the prestigious Wynne prize twice, Juniper's paintings and sculpture are to be found in all major public and private collections. His work has been included in major exhibitions such as the Whitechapel Gallery (1961) the Tate Gallery (1963) and other important travelling exhibitions. This is the most comprehensive study to date, with more than 150 colour plates and more than 30 photographs. The insightful text by Gavin Fry follows the fascinating life of this artist and explores how Juniper's work has developed to the point where he is acknowledged as one of Australia's leading artists.

Similar items