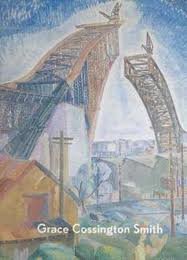 Grace Cossington Smith
written by Deborah Hart
National Gallery of Australia | ISBN 9780642541147
Hardback – 187 pages

staff recommendation
$89.00
Member's price: $80.10
Usually ships within 2–11 business days.
Grace Cossington Smith was one of Australia's most important and paradoxical artists; an artist who lived a relatively quiet, circumscribed life who was also the creator of iconic images and one of the most brilliant pioneering modernists of her generation.
This major survey of Cossington Smith's practice from 1910 to 1971 – the full span of her art career – includes paintings and drawings from a wide range of public and private collections and key sketchbooks.
Artist: Grace Cossington Smith
Similar items