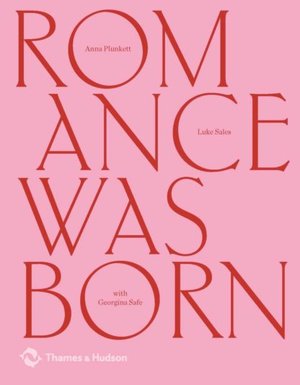 Romance Was Born : A Love Story with Fashion
written by Anna Plunkett, Luke Sales
Thames and Hudson | ISBN 9780500501153
Hardback
$70.00
Member's price: $63.00
Usually ships within 2–11 business days.
HELEN'S STAFF PICK 2018:
Sydney-based fashion designers Anna Plunkett and Luke Sales' approach to their creations is very collaborative, working with many iconic Australian designers, artists, and photographers including: Linda Jackson, Jenny Kee, Del Kathryn Barton, Rebecca Baumann, and Gary Heery. This book beautifully encapsulates their body of work produced over the past ten years through stunning photographic documentation of runways, photo shoots, exhibits, sketches, and artworks.
Their talent for story-telling through fashion excites and engages you with their playful approach to imagining our Australian cultural identity and creating colourful fantasies. In this book Plunkett and Sales reflect on their artistic journey and identity by observing past collections and collaborations. This account allows you behind-the-scenes of the contemporary Australian fashion house, Romance Was Born, having a glimpse at their process, technique, cultural references and inspirations. A gorgeous book for fashion lovers, this must-read will bring you so much joy!
__________________________
Larger than life, utterly original and mind-glowingly beautiful, the creativity of Australia's quietly achieving, quirky but supremely talented fashion duo is an honour to behold. Anna Plunkett and Luke Sales believe in fashion as fantasy and create exquisite clothing that makes us all dare to dream.
Over the past eighteen years, Romance Was Born has been shown in Paris; acquired by national institutions, including the Powerhouse Museum and the National Gallery of Victoria; and worn by the likes of Cate Blanchett, Beyonce, Sia and Daphne Guinness. More importantly, Romance Was Born has contributed to the evolution of Australia's cultural identity through their exploration of themes and their lavish, immersive runway shows.
Romance Was Born bridges the boundaries of fashion, art and theatre with a magical formula that combines culture, colour, humour and handwork to spectacular effect.
Similar items