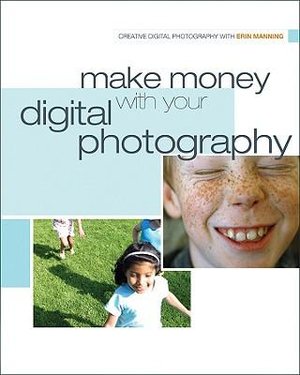 Make Money With Your Digital Photography
written by Erin Manning
Wiley | ISBN 9780470474310
Paperback – 288 pages
$20.00
Member's price: $18.00
Usually ships within 2–11 business days.
Learn to find the opportunities and make money with your digital camera
Most digital photo buffs have thought about turning their hobby into a side business, but building a successful business takes more than passion and photographic skill. Erin Manning knows how, and she shares her expertise in this nuts-and-bolts guide.
Manning, host of the DIY Network's The Whole Picture, shows you how to identify and act on opportunities, make a business plan, and manage your business from day to day. Make Money with Your Digital Photography is also full of tips to help you improve your product.
Shows how to find opportunities to get paid for your photography and how to follow up on them. Helps photographers identify and prepare for pitfalls and problems they may confront.
Packed with advice from the author's own experience in starting and building her own photography business. Explores popular genres, including wedding photography, shooting children's sports, and taking family portraits. Includes tips and tricks for improving your photos. Written by a successful photographer and host of DIY Network's The Whole Picture
If you've considered turning your digital photography hobby into a money-making venture, Make Money with Your Digital Photography shows you how to get there.
Similar items