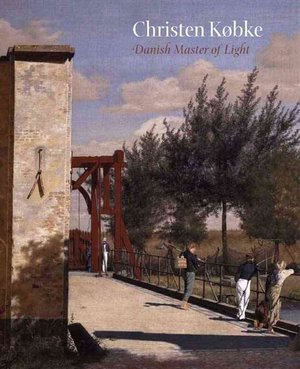 Christen Kobke
Danish Master of Light
written by David Jackson
Yale University Press | ISBN 9780300166637
Hardback – 128 pages
$35.00
Member's price: $31.50
Usually ships within 2–11 business days.
Christen Købke (1819–1848) was arguably the greatest painter of Denmark's "Golden Age," the period of the nation's supreme artistic achievement. He had the remarkable ability to invest the simplest corner of town or countryside with charm and delicacy, without resorting to the artificial rhetoric of academic traditions. He endowed ordinary people and places, and simple motifs, with a universal significance; a world in microcosm.
This beautiful book, written by leading scholars of Scandinavian art, offers an overview of Købke's achievement within its cultural context, and also highlights the most innovative aspects of his work, including outdoor sketching, his fascination with painterly immediacy in the treatment of light and atmosphere, his exquisite originality, and his experimental outlook.

Artist: Christen Kobke
Similar items