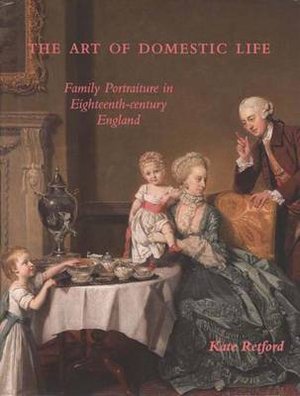 The Art of Domestic Life Family Portraiture in Eighteenth Century England
written by Kate Retford
Yale University Press | ISBN 9780300110012
Hardback – 364 pages
$130.00
Member's price: $117.00
Usually ships within 2–11 business days.
This title will be ordered from publishers upon request only.
This book is the first to explore English family portraiture in the eighteenth century, a varied category ranging from small-scale conversation pieces to grandiose, full-length images. Kate Retford probes this much loved genre to trace the values and meanings behind these compositions. Early images by artists such as Arthur Devis, in which sitters are stiffly posed to meet the viewer's gaze, gave way, as the century progressed, to scenes of affection and intimacy created by portraitists like Thomas Gainsborough, Joshua Reynolds and George Romney. Encouraged by an emerging sensibility, they depicted sitters in harmony with an increasingly sentimental idea of family life also evident in contemporary literature. Conversely, Retford shows, there remained the requirement to promote traditional values of patriarchy and hierarchy, notably in the context of the country-house collection. Here, eighteenth-century portraits took their place in displays that emphasised ancestry and inherited virtue. However, in the later part of the century, the morals of the aristocracy were increasingly subject to political satire and caricature. Retford argues that some members of the nobility fought back with portraits that emphasised their domestic merits. "The Art of Domestic Life" contributes a wealth of visual evidence to ongoing debates about the history of the family. It offers important insights into both innovations and traditions in the genre of family portraiture in this period, based on in-depth research into paintings, the lives of the sitters depicted and the domestic spaces in which those images were hung.
Similar items