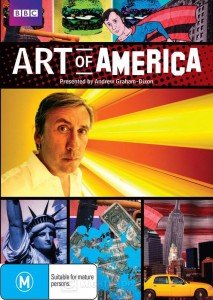 Art of America
BBC DVD | ISBN 9397810244597
Runtime: 176 minutes
Number of disks: 1
DVD region: 4 - Australia, NZ, Latin America
$19.95
Usually ships within 2–11 business days.
Art-critic Andrew Graham-Dixon crosses the Atlantic to explore the story of American art.
The series begins with the early Puritans, majestic 19th century landscapes and a persistent paradox
in American history – an ideology rooted in God and nature, but a reality seeped in blood and the destruction of the natural world. In the second episode Andrew looks at the rise of mechanisation, modernism and abstract expressionism: arguably the first unique and definitive 'American' art. He finishes the series with a look at the age of capitalism and beyond, including the pop art of the 1960s,
a return to pantheism and yet another paradox in contemporary American culture: 'filthy' money versus 'pure' art.
Similar items