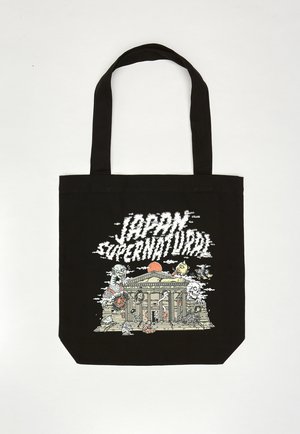 Tote Bag Supernatural Bakeyashiki
Art Gallery of NSW | ISBN 9316521025059
$35.00
Member's price: $31.50
Usually ships within 2–11 business days.
To capture the spirit of Japan supernatural, the Art Gallery of NSW has partnered with Japanese illustrator and artist Kentaro Yoshida on a spine-chilling exclusive collaboration.
Born and raised in Toyama, Japan, Kentaro moved to Australia aged 18. His innovative style combines pastel tones, bold linework and a parade of monstrous and playful characters that span traditional and digital mediums.
Made from 100% cotton canvas with 2 reinforced shoulder straps.
Similar items