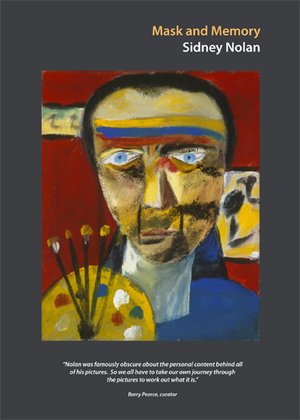 Sidney Nolan : Mask And Memory
Catherine Hunter Arts Producer | ISBN 9316521011946
Number of disks: 1
DVD region: 4 - Australia, NZ, Latin America
$24.95
Usually ships within 2–11 business days.
Mask and Memory - Sidney Nolan
"All of us see the Australian Outback, whether we have been there or not , through the eyes of Sidney Nolan." Patrick McCaughey, art historian
"In a sense there's a lot that's autobiographical in the paintings but I'm not going to try and point that out because it's too complex." Sidney Nolan
Many regard Sidney Nolan (1917-1992) as the greatest Australian painter of the 20th century. Through interviews with family and friends, this film reconstructs the intimate relationships that shaped his life, the women he loved and who loved him.
Narrated by Judy Davis, with a haunting soundtrack by Amanda Brown, Mask and Memory explores the rich personal history behind the art of this famous but enigmatic figure

Artist: Sidney Nolan
Similar items