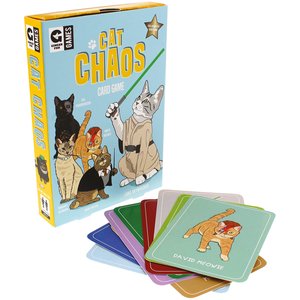 Cat Chaos Card Game
ISBN 5060132079201
$24.95
Member's price: $22.46
Usually ships within 2–11 business days.
Are you feline lucky? Join this a-list cast of feline celebrities for a fast and frantic card-swapping game of cat craziness. Swap, grab and claw your way to victory by collecting cat-suits from the 25 hilarious celebrity cat cards. Simple to pick up, difficult to put down is suitable for 2-8 players.
Suitable for ages 8+.
Similar items