Gallery Giftware → Home: 24 items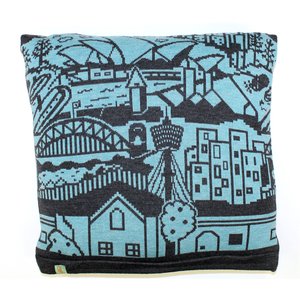 Snuggle up as the cosiest modernist in town this winter! These exclusive wool throw blankets and cushion covers by Australian knitting specialists Otto & Spike are inspired by the woodblock prints of Margaret Preston and the desert palette of Georgia O'Keeffe.
Featuring bold floral designs, iconic landmarks and quirky harbour scenery, these warm graphic knits also make perfect presents for loved ones – both Sydneyside and abroad.
Dimensions:
40.0cm wide
40.0cm high

Similar items