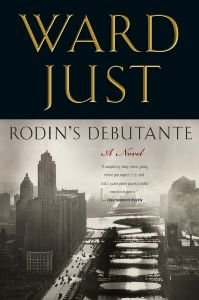 Rodin's Debutante
written by Ward Just
Mariner Books | ISBN 9780547752655
Paperback – 272 pages
$5.00
Member's price: $4.50
Usually ships within 2–11 business days.
Tommy Ogden, an outsized character holding court in his mansion outside robber-baron-era Chicago, declines to give his wife the money to commission a bust of herself from the French master Auguste Rodin, and instead announces his intention to endow a boys' school. His decision reverberates years later in the life of Lee Goodell, whose coming of age is at the heart of Ward Just's emotionally potent novel.
Lee's life in the small town of New Jesper, Illinois, is irrevocably changed by the rape of one of his high school classmates. His father, a local judge and a member of "the Committee" of civic leaders that runs the town, votes to suppress the crime in the name of protecting their community. His mother responds by forcing a move to Chicago's North Shore, where Lee enrolls in the private Ogden Hall School for Boys. Both the crime and the school come to profoundly shape Lee's knowledge of how the world works. Years later, Lee meets his victimized classmate. Their charged encounter is a confirmation of his understanding that how and what we remember lies at the heart of life.
Artist: Auguste Rodin
Similar items