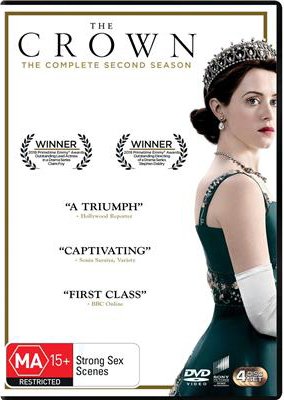 The Crown : Season 2
The Complete Second Season
Universal Sony Pictures | ISBN CROWNDVD
Runtime: 582 minutes
DVD region: 4 - Australia, NZ, Latin America
$39.95
Usually ships within 2–11 business days.
Season 2 continues to follow the political rivalries and romance of Queen Elizabeth II's reign and the events that shaped the second half of the 20th century.
Beginning with soldiers in Her Majesty's Armed Forces fighting an illegal war in Egypt, and ending with the downfall of her third Prime Minister, Harold Macmillan after a devastating scandal, the second season bears witness to the end of the age of deference, and ushers in the revolutionary era of the 1960s.
Similar items