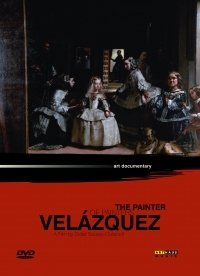 Velazquez Painter of Painters
Arthaus | ISBN 9783939873044
Runtime: 59 minutes
DVD region: ALL
$32.95
Usually ships within 2–11 business days.
Like no other, Diego Velázquez inspired generations of European artists. His life and work are closely bound to the court of King Philip IV, who appointed him as court painter and on whose orders he travelled through Italy. Ambitious courtier that he was, the Spaniard was a master of observation and visual manipulation.
Didier Baussy-Oulianoff showcases his epoch-making portraits and genre paintings that reveal Velázquez's virtuosity in treating light, colour and sensuous characterisation. He also lifts Velázquez's secret of painting that helped him become the "painter of painters".
Similar items