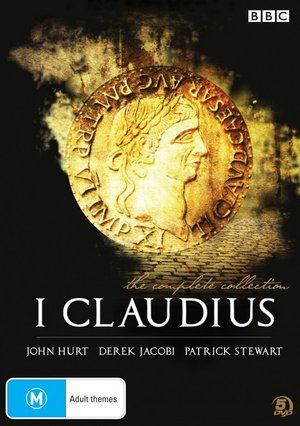 I Claudius
Complete Collection
BBC DVD | ISBN 9315842039905
Runtime: 726 minutes
Number of disks: 5
DVD region: 4 - Australia, NZ, Latin America
$36.95
Usually ships within 2–11 business days.
So begins Claudius' epic story spanning the analogues of Roman history, from the mighty Augustus, through to the madness of Caligula, as it echoes down through the centuries... Inspirational performances from a star-studded cast highlight the dramatic intensity of this stunning BBC TV production based on Robert Grave's classic novels.
Starring Brian Blessed as Augustus, John Hurt as Caligula, Derek Jacobi as Claudius, Sian Phillips as Livia, David Robb as Germanicus, Patrick Stewart as Sejanus and Fiona Walker as Agrippa.
Similar items