DVDs & CDs → Documentary DVD: 33 items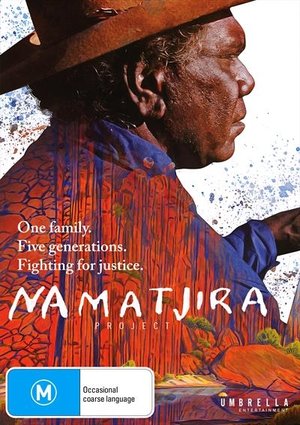 The Namatjira Project
ISBN NAMATDVD
Runtime: 87 minutes
DVD region: ALL
$33.00
Usually ships within 2–11 business days.
-- Please note - this DVD arriving to the Gallery Shop 6 December 2017. Order now for shipment after this date. --
_________________________________
Can justice be restored to the Namatjira family?
From the remote Australian desert to the opulence of Buckingham Palace – this is the iconic story of the Namatjira family, tracing their quest to regain the copyright to their grandfather's artwork.
Albert Namatjira was the first Indigenous person to be made a citizen by the Australian Government.
The founder of the Indigenous art movement in Australia, he was exhibited globally, and introduced to Queen Elizabeth.
However, Namatjira was caught between cultures – paraded as a great Australian, and at the same time treated with contempt.
But he was never fully accepted by white Australia, and after being wrongfully imprisoned, he died despondent and broken. Then, in 1983, the Government sold the rights to his work to a dealer despite Namatjira having left his art to his wife and children. Namatjira Project documents their fight to have his legacy returned to its rightful home.
Artist: Albert Namatjira
Similar items