DVDs & CDs → Documentary DVD: 33 items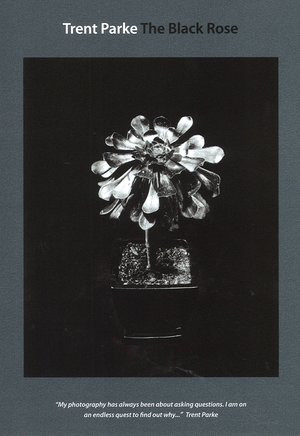 Trent Parke The Black Rose
Catherine Hunter Arts Producer | ISBN 3854425488007
Runtime: 28 minutes
Number of disks: 1
DVD region: ALL
$24.95
Usually ships within 2–11 business days.
Catherine Hunter's documentary Trent Parke: The Black Rose explores the poignant autobiographical story of Australia's award-winning Magnum photographer Trent Parke. After seven intense years, his landmark exhibition The Black Rose is now on display at the Art Gallery of South Australia.
Considered one of the most innovative photographers of his generation, Trent Parke is the first Australian to become a full member of the renowned photographers' cooperative Magnum Photo Agency, co-founded by Henri Cartier-Bresson in 1947.
Whilst working as a press photojournalist during the early years of his career, Parke received numerous awards, including five Gold Lenses from the International Olympic Committee, and World Press Photo Awards in 1999, 2000, 2001 and 2005. In 2003 he was awarded the prestigious W. Eugene Smith Grant in Humanistic Photography for his series Minutes to Midnight.
Trent Parke: The Black Rose, features interviews with Parke's partner, photographer Narelle Autio, Art Gallery of South Australia director Nick Mitzevich and photography critic Geoff Dyer ('one of our greatest living critics, not of the arts but of life itself, and one of our most original writers,' Kathryn Schulz in New York Magazine)

Similar items