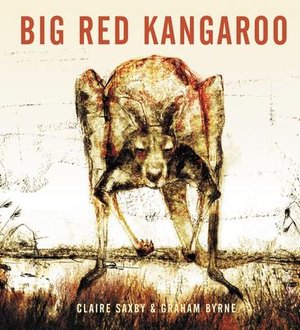 Big Red Kanagroo
Nature Storybooks
written by Claire Saxby
illustrated by Graham Byrne
Walker Books | ISBN 9781922244390
Paperback – 32 pages
$17.00
Member's price: $15.30
Usually ships within 2–11 business days.
This award-winning addition to the narrative non-fiction series Nature Storybooks, about red kangaroos, is now in paperback.
Far inland, the sun floats on the waves of a bake-earth day. Big Red and his mob of kangaroos wait for night-time when they can search for food. Young male kangaroos wait too - ready to challenge Red and take his place as leader.
________________________________________
•Winner, Crichton Award for New Illustrators, Children's Book Council of Australia Book of the Year Awards, 2014, Short-listed, Griffith University Children's Book Award, Queensland Literary Awards, 2014, Notable Book, Eve Pownall Award for Information Books, Children's Book Council of Australia Book of the Year Awards, 2014.
•"The combination of Claire Saxby's prose and debut illustrator Graham Byrne's pictures is an impressive marriage of extraordinary talent... Between the stunning end papers is a lovely story about a kangaroo, an interesting natural history, beautifully crafted prose and magnificent art - a feast for young minds." - Magpies magazine

Similar items