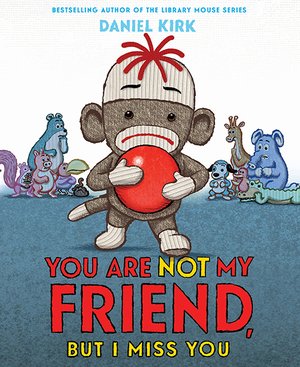 You Are Not My Friend, But I Miss You
written by Daniel Kirk
Abrams | ISBN 9781419712364
Hardback – 32 pages
$20.00
Member's price: $18.00
Usually ships within 2–11 business days.
When two friends—a sock monkey and a plush toy dog—get into an argument during playtime, Monkey gets his feelings hurt and proclaims, "You are not my friend!" But when he takes his ball to find someone new to play with, he quickly learns that maybe he hasn't been a very good friend, either.
Bestselling author/illustrator Daniel Kirk uses bold and humorous illustrations to convey the important message that sharing and other acts of friendship are two-way streets.
Similar items