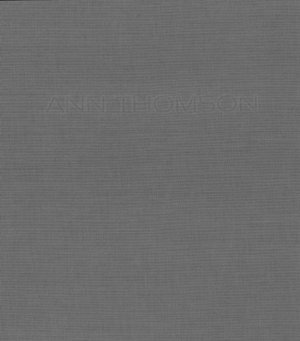 Ann Thomson Deluxe Edition
written by Anna Johnson
Tim Olsen Gallery | ISBN 978789456123
Slipcase – 195 pages
$350.00
Member's price: $315.00
Usually ships within 2–11 business days.
This comprehensive study of the artist includes colour reproductions, photographs from her personal archive, a aforeward by novelist David Malouf, thoughtful essays by curator and critic Terence Maloon and teh French gallerist Stphane Jacob. Designed as a cogent and multifaceted insight into a complex and imaginative artist, the main body of this book maps her work across the decades, beginning with her days a s student in Sydney's lively mid-century abstract scene and spanning her proflific output as one of Australia's most potent and original contemporary artists.
This deluxe edition is covered in cloth, with a matching slipcase. It also contains a signed and numbered print.
Similar items