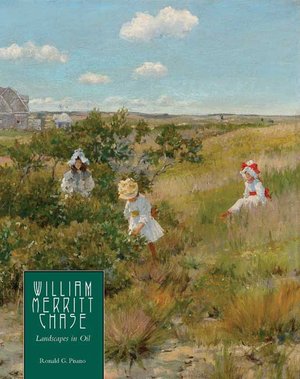 William Merritt Chase
Landscapes in Oil
written by Ronald Pisano
Yale University Press | ISBN 9780300110203
Hardback – 192 pages
$48.00
Member's price: $43.20
Usually ships within 2–11 business days.
Admired for finding beauty in everyday surroundings, William Merritt Chase (1849–1916) brought an autobiographical element to his work, earning him a unique place in late-19th-century American art history. This book, the third of four volumes to document the complete works of Chase, traces his career as a landscape painter.
Following Chase's training in Munich in the 1870s and his many trips to Spain in the early 1880s, his works became light filled and colorful. These paintings anticipate Chase's well-known park scenes of the 1880s painted in Brooklyn and New York and his 1890s works depicting the hills and shoreline adjacent to his home in Shinnecock Hills, Long Island, now recognized as being among the most important examples of American Impressionism. This book presents all of his known landscapes painted in oil, which include many of his best-loved works, in beautiful reproduction, accompanied by the most current and thorough documentation on them.

Artist: William Merritt Chase
Similar items