Books → Gallery Publications: 31 items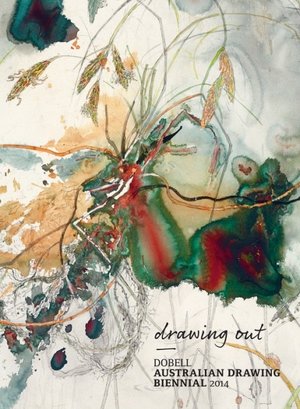 Drawing Out : Dobell Australian Drawing Biennial 2014
written by Anne Ryan
Art Gallery of NSW | ISBN 9781741741148
Hardback – 100 pages
$20.00
Usually ships within 2–11 business days.
WAS $39.95 - NOW $20!
_________________________________________
Drawing as a fundamental artistic discipline, a form of research, a conceptual game: whatever the motivation, for many artists drawing is as necessary as breathing.
The inaugural Dobell Australian Drawing Biennial presents the work of ten artists for whom drawing is the core of their practice, and who work in or from the landscape. Their art is extraordinarily diverse and shaped by different conceptual and artistic concerns, but, for each, landscape is the subject that sustains their work and drawing is the means by which they achieve it.
The artists:
• Tom Carment
• Joe Furlonger
• Ross Laurie
• Ivy Pareroultja
• Ana Pollak
• Peter Sharp
• Mary Tonkin
• John R Walker
• Gosia Wlodarczak
• John Wolseley
ABOUT THE AUTHOR
Anne Ryan is curator of prints, drawings and watercolours at the Art Gallery of New South Wales. Her most recent publication is David Aspden: the colour of music and place (2011).
Similar items